ORGATEC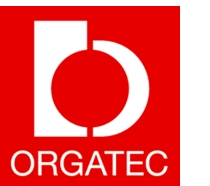 Rethinking work
Employees who are expected to perform well need a work environment that supports them. ORGATEC exhibitors and organizers show what this environment could look like. Their broad perspective includes more than the traditional workplace — but they've also got a lot to offer in that area. After all, today work is being done in a great variety of places: at home, on the road, at a desk, in a project or in the cafeteria. And that's a good thing, because movement and variety provide inspiration and promote creativity.
---
Conceptual sponsor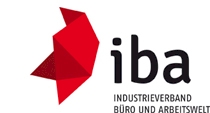 The organizer of ORGATEC is Koelnmesse. The IBA is its conceptual sponsor. This means that the IBA and its members actively support the Koelnmesse team's preparation and staging of ORGATEC, the leading global trade fair for modern office work. The support activities include defining the overall content of ORGATEC, supporting the project management and public relations work, and cooperatively implementing the event formats.
---
ORGATEC 2018
ORGATEC 2018 will be held in Cologne from 23 to 27 October 2018 under the motto 'Culture@work'. In focus: Attracting and keeping committed employees.
---
ORGATEC 2016

56,000 people from 118 countries came to Cologne from 25 to 29 October 2016 in order to find out about the latest trends in office work. In line with the slogan 'Creativity Works', the organizers and exhibitors showcased numerous ways to design office work. On display were products for office workplaces, concepts for project rooms and new ideas for communication and design areas in hotels, for example.
The highlights of the supporting programme were the Zeit-Time Conference WORK & STYLE, the 'Afterwork workout' project of students from the Peter Behrens School of Arts (PBSA) and the presentation of the latest New Work Order study of creative learning worlds by the trend researcher Birgit Gebhardt. Dr. Christian Nocke, Akustikbüro Oldenburg, gave a talk at the Speakers Corner about new requirements for the design of room acoustics for office workplaces.