Online planning
Planning office furnishings is a job for professionals. The best option is to get the help of a certified Quality Office specialist advisor. He or she can point out what you should look for when you choose office furniture and how you can make your planning a bit better.
In a preliminary step, you can use the new Online Planner to try out various designs for your future workplace.
---
Start planning
We hope you enjoy planning your office!
With the Online Planner you can also call up plans that have been made at www.buero-forum.de. Simply start the planning tool and under "Planning" enter the ID you received in the confirmation e-mail for saving your plans.
---
Sample Plans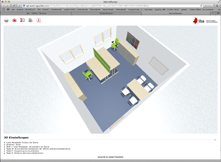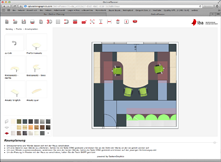 ---
NOTE: You will need Adobe Flash Player in order to use the Online Planner.