Regulations
Specifications and assistance
Ordinances, directives and standards set the framework for the planning of furnishings.
The publications of the German Social Accident Insurance (DGUV rules, DGUV information and DGUV principles) as well as quality marks support orientation in the designing process.
---
Laws and directives
The scope for workplace design is defined in European directives and their national implementations. These also specify in which areas and to what extent measures are to be taken to protect employees.
---
Standards
An important part of spatial planning is the selection of suitable products. The relevant standards are a good basis for this. They describe which properties furniture must have in order to be safe and ergonomic. They define requirements for workplace lighting and provide orientation for room acoustic planning.
---
---
Test mark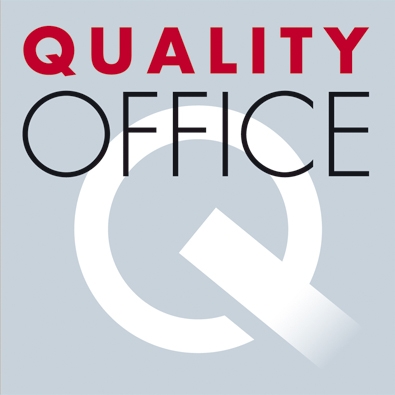 Further orientation is provided by test marks. The GS mark for "tested safety" plays an important role in the selection of office furnishing products. A number of seals of approval deal with ergonomic and ecological properties. The most comprehensive testing for furnishing products is carried out as part of Quality Office certification. The mark is also awarded for relevant services.