ORGATEC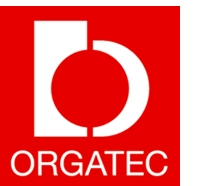 Rethinking work
Employees who are expected to perform well need a work environment that supports them. ORGATEC exhibitors and organizers show what this environment could look like. Their broad perspective includes more than the traditional workplace — but they've also got a lot to offer in that area. After all, today work is being done in a great variety of places: at home, on the road, at a desk, in a project or in the cafeteria. And that's a good thing, because movement and variety provide inspiration and promote creativity.
---
Conceptual sponsor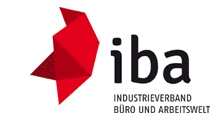 The organizer of ORGATEC is Koelnmesse. The IBA is its conceptual sponsor. This means that the IBA and its members actively support the Koelnmesse team's preparation and staging of ORGATEC, the leading global trade fair for modern office work. The support activities include defining the overall content of ORGATEC, supporting the project management and public relations work, and cooperatively implementing the event formats.
---
ORGATEC 2022
After an unintentionally long break, Koelnmesse and IBA invite you back to the exhibition halls in Cologne from 25 to 29 October 2022. The motto is "New Visions of Work". Around 600 exhibitors from 35 countries are currently preparing for this important event. The IBA Forum will also be there. With its own stage in Hall 6, Stand C-088 / E- 089, four exciting partners and lots of inspiration. IBA Forum meets ORGATEC - we are looking forward to it.
You can find the programme of ORGATEC 2022 in the IBA Forum newsroom. Information on the trade fair can be found on the ORGATEC website.
---
ORGATEC 2020
ORGATEC 2018 takes place in Cologne from 27 to 31 October 2020. We look forward to meeting you there.
---
ORGATEC 2018

63,000 people from 142 countries came to Cologne from 23 to 27 October 2018 in order to find out about the latest trends in office work. In line with the slogan 'Culture@work', the organizers and exhibitors showcased numerous ways to design office work. On display were products for office workplaces, concepts for project rooms and new ideas for communication and design areas in hotels, for example.
The highlights of the supporting programme were the 2. Zeit-Konferenz Work & Style, the XING New Work Sessions ORGATEC and the presentation of the Best Workplace Awards the IBA and the employer evaluation platform kununu. The IBA was also present with its own lecture stage.