Find out more
A standard for sustainability
Although there have been many environmental certificates for office and facility furniture for quite some time, most of them only cover certain aspects of sustainability. In addition, a number of certificates compete with one another. As a result, even experts find it hard to disentangle the jumble of certificates and requirements.
---
The FEMB Sustainability Standard
In order to create transparency, the umbrella organization of the European office furniture industry, FEMB, decided in 2010 to develop its own comprehensive sustainability standard for Europe. The result is a list of requirements consisting of four basic elements: materials, energy and atmosphere, human and ecosystem health and social responsibility.

The standard assesses products, their production and the organizational conditions.

---
The FEMB Sustainability Standard provides guidance for developers, producers and buyers of office and facility furniture who want comprehensive information about the criteria for sustainable action.
You can download the standard as a PDF file here:
FEMB-Standard_2017.pdf
---
LEVEL certification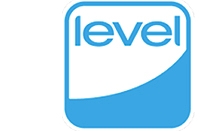 Manufacturers of office and facility furniture can have their products certified according to this standard.
The certification will be made by independent certification bodies that are accredited according to national guidelines.
You can find additional information in the LEVEL brochure.
---
The European LEVEL certificate will be the European counterpart of the US sustainability certificate of the same name, which is issued by the North American office furniture federation BIFMA. As a result of their global commitment, FEMB and BIFMA are coordinating their efforts to promote sustainability. This collaboration has resulted in the creation of two independent certificates that have a great deal in common, as well as specific regional differences.