Publications
and studies
Looked up
Scientists, practitioners and market researchers are investigating the development of office work and the office workplace. The IBA and its members are making their contribution to the discussion through its own studies and publications.
---
IBA Publications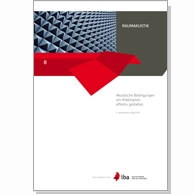 Our specialized publications provide background knowledge and tips on workplace design.
The IBA/bso studies describe the status quo of office work and point to important fields of action.
The New Work Order Studies describe the development of office work and venture a look into the future of work.