Topic:
Workspace of tomorrow
The working world has changed: Discover office concepts of the future with us and find out about the workplace of tomorrow!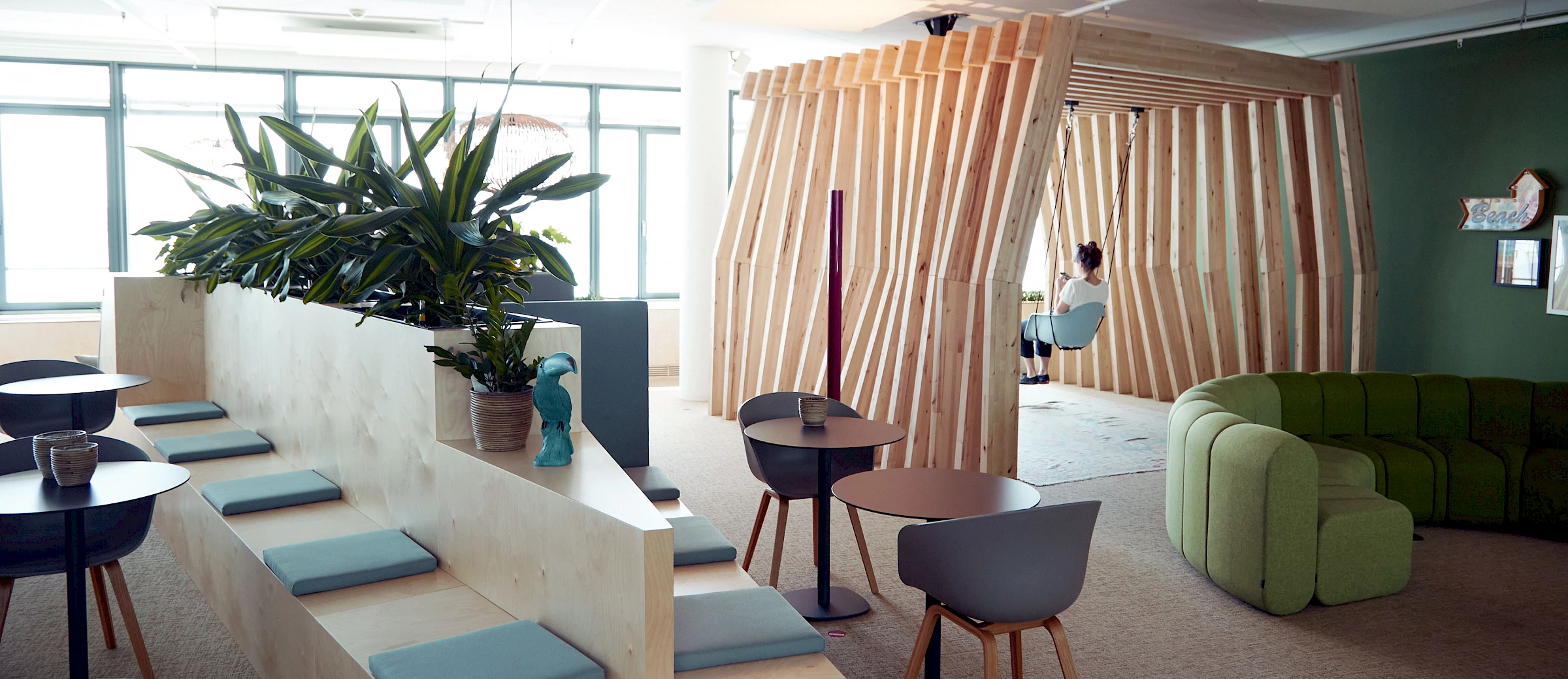 The workplace of the tomorrow
We work in networks, across departments and often across companies. Customers, partners and employees expect transparency and individualized treatment. It's obvious that the world of work has changed. However, the offices themselves are still the same in many places. For example, desks are still the first things that come to mind for the majority of employees when they hear the word office. But offices must become much more multifaceted if they are to be fit for the future. What is needed are spaces for communication, workshops for chance encounters and, yes, areas for recreation. There's a wide range of examples and ideas for the office concepts of the tomorrow. They have a varied design and easy transformability in common. Below you will find a selection of posts, showroom content, lecture recordings and specialist information to help you find your office of the future.
From the showrooms
Office concepts of the future
The showrooms in the IBA Forum are divided into six areas. In the Brand section, you will find introductions by the respective exhibitors, followed by selected concepts and products for the areas of "Workplace", "Meeting", "Co-Area" and "Hospitality". This classification is in line with the requirements that the office of the future has to meet: individual work, communication, collaboration and areas primarily dedicated to the well-being of users. A further showroom area contains furnishings for working from home and its special requirements. In the following, we have selected some detailed aspects from the showrooms at the IBA Forum that are gaining in importance for the office of the future. We invite you to go on a voyage of discovery.
At IBA knowledge
Discover the office of the future
If you were to ask Generation Z what they want from the office of the future, they would probably demand more teamwork areas, at least that's what the studies by Rüdiger Maas and his Institut für Generationenforschung (Institute for Generational Research) suggest. Multi-space offices form a good basis for this because they combine a wide variety of office and room concepts. Younger generations of workers will surely also demand that the environment and social responsibility be taken into consideration. Learn more about the pros and cons of multi-space offices and read about the features of sustainable office furniture.