With the establishment of hybrid working concepts, new habits and demands on the world of work have evolved. When returning to the office, the office becomes more than ever a meeting place. Because it is precisely this togetherness that many people missed during their time working from home. The need for social interaction with colleagues and with it the willingness to return to the office is distinctive. This is also shown by the findings of the Fraunhofer studies "Homeoffice Experience", "Homeoffice Experience 2.0" and "Office Analytics".
According to the studies, the most important reasons for returning to the office include the possibility of spontaneous exchange with colleagues and joint work on projects. "In addition, given the time resources taken up by working in the office, companies will have to look more closely at innovative spatial office concepts in future in order to make returning to the office more attractive," states the current study "Homeoffice Experience 2.0" by the Fraunhofer IAO.
Hybrid Work changes office requirements
The hybrid working world, in which people alternate between working from home, a café, a coworking space or the office, has changed the demands on the classical office. The company office is no longer about simply working through several tasks – that also works well at home – but about exchanging thoughts and ideas. If some of the employees work from home permanently, more than 50 percent of office spaces in the future will not be classic workplaces with desk and office chair, but spaces of exchange. This is predicted by the Institute for Applied Psychology at the Zurich University of Applied Sciences in its trend study "Remote work in the 'new normal'?
This requires openly designed office landscapes that create a homely ambience and enable people to meet. The working environment must remain variable in order to meet the changing demands of the new daily work routine. For example, this can be achieved by flexibly arrangeable seating elements. Different furniture units must be easy to combine with each other: Stools, tables, cocooning furniture. Comfort as well as a variety of materials and colours play another important role for the well-being of the users. And last but not least, sustainable materials and durability of furniture are an important part of the new-work culture. In the office, more consideration must be given to retreats such as room-in-room systems where employees can collaborate effectively digitally in the presence of people working from home.
A place for corporate culture and innovation
Creativity, innovative strength and thus competitiveness depend on office teamwork. 42 percent of the companies surveyed for the "Back to the Office" study noticed a decrease in innovative strength during the Corona pandemic. In addition, the office is a decisive factor for identification with the company's values. An open design and furnishings that can be used and expanded flexibly, support exchange, reflect corporate culture and promote employee loyalty. Especially when many employees work from home, the office is a decisive factor in identifying with the company values. 50 percent of remote workers experience difficulties with this, the US consulting company Cushman & Wakefield concluded in a home office study during the Corona pandemic. In addition, a working environment that promotes communication and where employees feel comfortable is crucial for employer attractiveness, especially in times of a shortage of skilled workers.
Flexibilität is required
Open lounge or meeting zones remain variable with seating elements that can be arranged and flexibly expanded depending on the situation. The furniture must be mobile, such as elements on castors or easily portable poufs. But there must also be places of retreat for concentrated work or discreet telephone calls: Apart from room-in-room-systems, this is possible with cocooning furniture that provides acoustic and spatial screening. Flexible uses and a wide variety of colours and materials help to turn the office into a source of inspiration, promote creativity and encourage employees to identify with their work.
Further information at: https://www.dauphin.de/dauphin/de/englisch/office-lounge/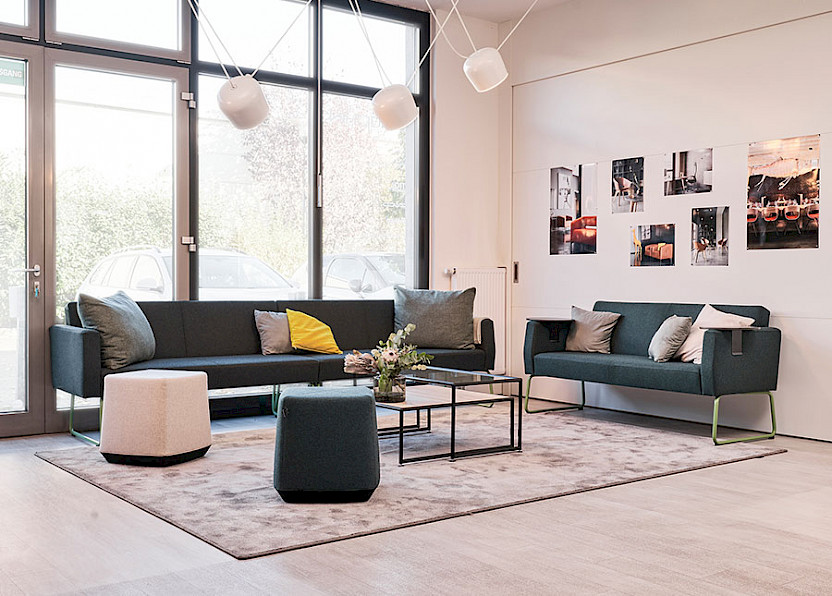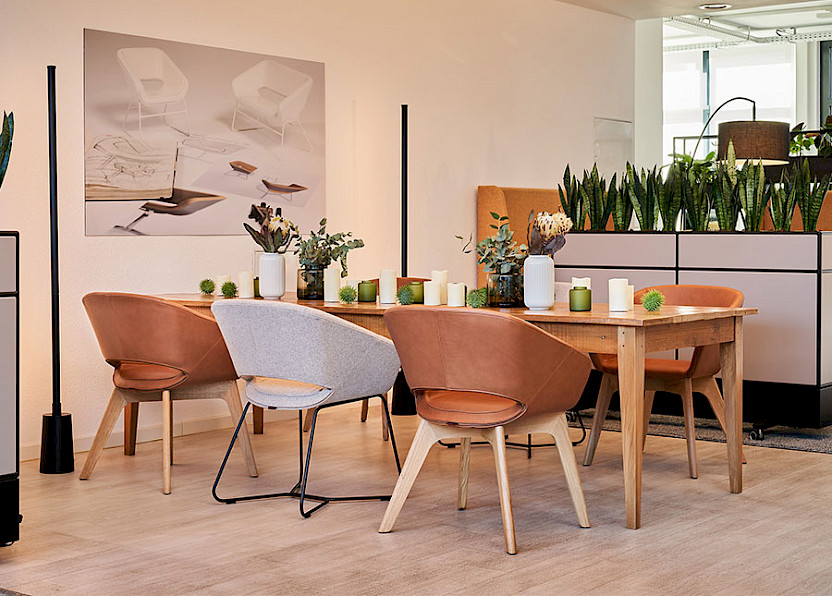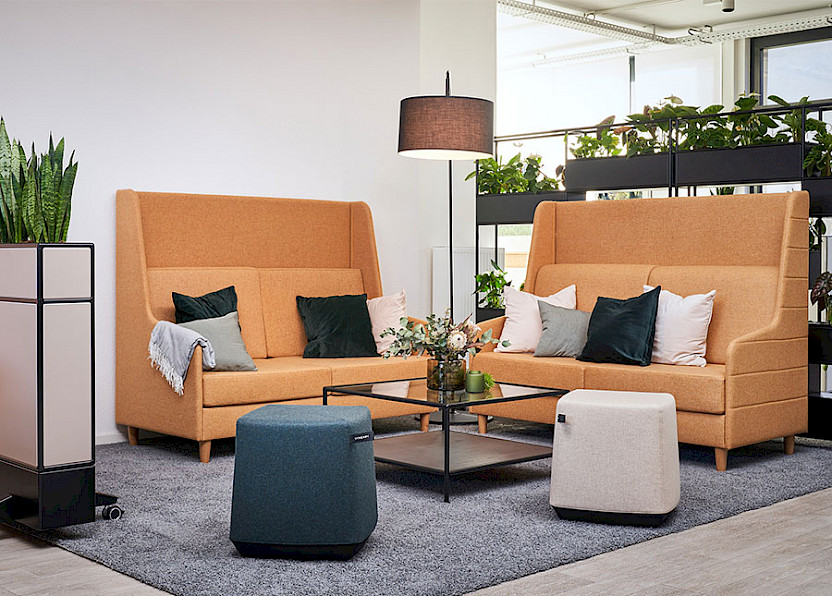 Visit the Dauphin HumanDesign® Group Showroom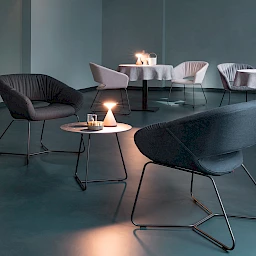 Experience yourself
In the Dauphin HumanDesign® Group showroom you will find furnishing ideas for different office areas. Let yourself be inspired!
About the Dauphin Group
The Dauphin HumanDesign® Group is a global provider of innovative ergonomic seating solutions, state-of-the-art interior design and office furniture systems as well as an exclusive home furnishing collection. With 23 sales and production companies in Germany and abroad as well as numerous licensees and representatives in 81 countries, Dauphin Group is one of the leading manufacturers of office furniture in Europe. The Bosse, Dauphin, Trendoffice, Züco and DAUPHIN HOME® brands offer complete solutions for the entire office, commercial and institutional sectors as well as for harmonious living environments. You can find out more about Dauphin HumanDesign® Group's furnishing solutions at https://www.dauphin-group.com/en/.
About the author:
Carolin Frank is Market Research Manager at Dauphin HumanDesign® Group GmbH & Co KG in Offenhausen in central Franconia.

Cover photo: Dauphin HumanDesign® Group