As part of the New Work Experience in June 2022 in Hamburg, Melanie Wagner, Country Manager DACH of the Israeli HR tech company HiBob, held a keynote on the changing world of work and the expectations of younger employee generations for flexibility and change processes in companies. Reason enough for us to talk to Melanie Wagner about the future role of corporate culture as an employer branding factor.
Ms Wagner, demographic change and the values of younger employee generations pose major challenges for HR departments. How will companies have to position themselves in the future in order to remain interesting for employees?
If I had to break it down to one word, I would say: contemporary. This means that companies have to realise that we are already in the middle of new work. Today, it is important to be agile, flexible and dynamic. In my opinion, those who stick to outdated, outmoded structures and hierarchies will lose out. Empathy-less leadership from the top down is not up-to-date. Today's employees prefer flat hierarchies, leadership with empathy and appreciation, with interest in their own person. The younger generation, Gen Z and younger millennials in Europe, we know from our recent study Young Generation in Tech, are excited about flexible working models, accelerated by the Covid 19 pandemic. They also value the collaboration with their colleagues. However, the study results also clearly show that a new, improved leadership culture is needed in companies. Employees want to be seen, have development potential, get better salaries, and generally want a better relationship with their supervisors and managers. Otherwise, companies risk losing their employees.
What role does corporate culture play in attracting and retaining employees?
My answer to the previous question already suggests it: Corporate culture definitely plays a major and key role in attracting and retaining employees. Today, candidates inform themselves very carefully about the potential employer in advance. What used to be done with a quick scan of the company's website, media reports and job advertisements, today allows a lot more possibilities. Social media channels, podcast recordings, but of course also ratings and comments on sites like kununu come to mind. And unlike the older generations, the younger generations no longer accept personal dissatisfaction at work. Keyword: great resignation. Those who fail to see and understand the impact of company culture on employee satisfaction risk losing employees. Generation of Y and Z desire culture, vision, corporate social responsibility, flexibility and flat hierarchies from their employers and are looking for a meaning in their work. It is essential to create the space to attract and retain employees.
How does corporate culture contribute to employee experience?
Our study "Young Generation in Tech" clearly showed how closely corporate culture and employee experience are linked. With the clear warning signal to employers in Europe's tech industry: those who do not adapt their corporate culture promptly will have to expect a wave of Gen Y and Gen Z resignations.
Please also read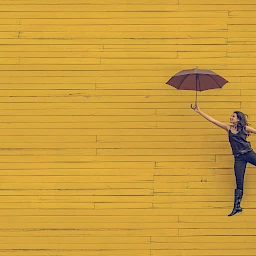 Hybrid Work
Work better: The office as a place of desire
How can the transformation to more active cultural processes succeed?
I think it takes courage, a just-do-it mentality, freedom and flexibility. Many companies are stuck in their traditional and somehow inflexible structures. Covid-19 has indeed accelerated the change in the working world, paved the way for a turnaround and proved that things can be done differently, and yet many companies are returning to the pre-pandemic status quo. I'm not just thinking of the elimination of paper-intensive processes, but also of the strict adherence to a 5‑day week, to the classic 9‑to‑5 model, to working from the office. That is a pity. I think it is worth focusing on agility. New work starts with the fact that companies should offer their employees flexible work-time models – remote work, hybrid working, workation, job sharing... Working hours must become flexible. Away from 9‑to‑5 working hours. Private and professional life – the times should be much more blurred and at the same time, of course, separated in such a way that employees have their physical and mental recovery phases. Keyword: mental health instead of burn-out.
Does it make sense to measure corporate culture? And if so, how can this work?
Yes, it absolutely makes sense to measure corporate culture. A must for every HR department, in my opinion. This is the only way to recognise the gains and losses and to address and improve them in a targeted manner – at an early stage, of course. The personal exchange with one's own employees should not be underestimated either. If you have regular, open and honest discussions with your staff, you will quickly get a feeling for where they stand, what they like and what they don't like. It is worthwhile to ask specific questions in order to get a picture that reflects the mood. I can only recommend small pulse checks to find out: Where do we stand? Where does the company stand? Of course, it is important to use key figures. You have to put the information into practice, I like to say. The KPIs must be more than just lip service.
How should companies respond to the increasing complexity of corporate culture?
Open, agile and flexible. What is needed here, as I have just said, is courage. A mentality of trust, trial and error. No employer today can afford not to respond to this and maintain the old status quo. It is worth seeing what is possible (after all). The possibilities are limitless. You just have to be brave and get going.
Ms Wagner, thank you for the interview.