The past two years have also been turbulent for the office furnishings sector. OFFICE ROXX talked about current themes with Helmut Link, Managing Partner of the office furnishings manufacturer Interstuhl and President of the Management Board of the IBA.
OFFICE ROXX: Mr Link, how do you envision the offices of 2030?
Helmut Link: The future of the office is dynamic. It will become even more flexible, hybrid and digital. Offices are becoming meeting zones that are available for appointments with customers on the one hand and are intended to enable teams to cooperate creatively on projects on the other. This situation is exciting, and it will remain so.
What's your assessment of the way office work is developing?
We're starting all over again. At long last, the implementation of the new office concepts is gathering pace. Now we can take advantage of the opportunity to firmly establish within companies the office culture issues that have been important to us for years.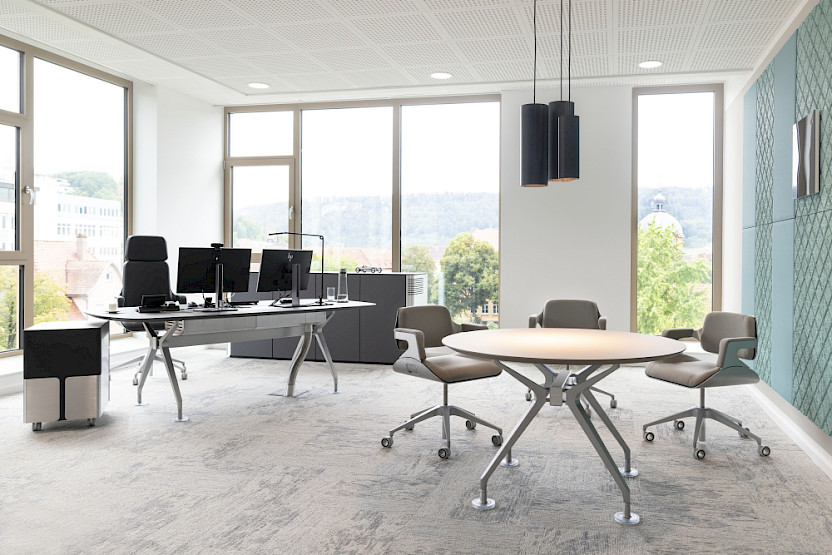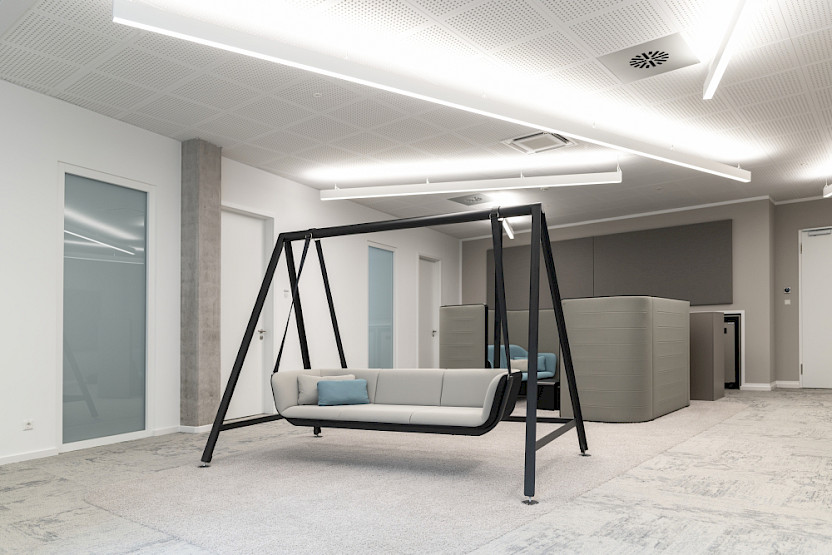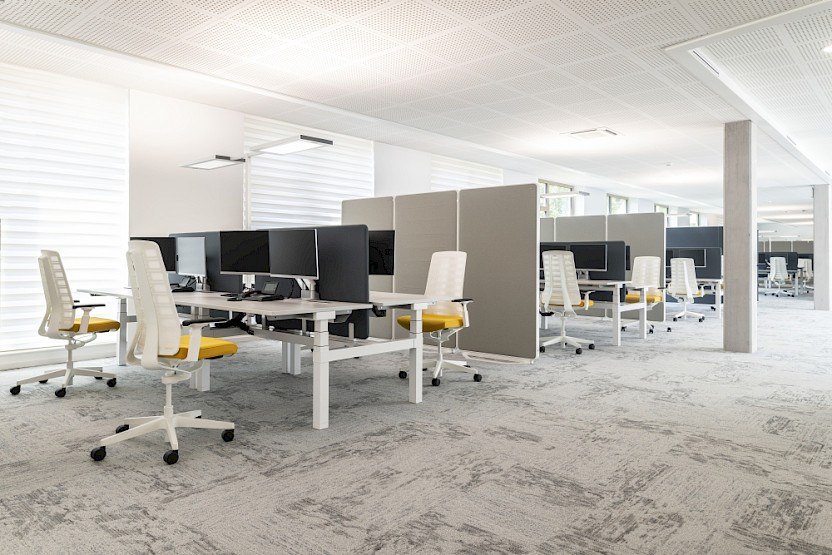 How much growth has the office furniture sector experienced thanks to the establishment of working from home?
The professionalization of working from home offers us a huge opportunity – above all, an opportunity to offer ergonomic chairs, special desks and acoustic solutions. But it's hard to assess the market volume involved.
In your opinion, what are the biggest mistakes made by the office furnishings sector?
The concept behind cellular offices or closed-off cubicles. Walls and hallways prevent us from doing what we do best—working together.
The topic of sustainability is becoming increasingly important. How are you addressing it at Interstuhl?
We want to leave an intact economic, environmental and social environment behind for our children and grandchildren. And this conviction is not new. Interstuhl was already certified according to the DIN EN ISO 9001 standard in 1993. In 1994 we were honoured for outstanding achievements in the promotion of corporate environmental protection and environment-oriented corporate leadership. In 2010 and 2016 we received the Environmental Award from the Ministry of the Environment of the federal state of Baden-Württemberg. Our products have made us a pioneer in Blue Angel certification. In 2021 Interstuhl was also able to expand its Level 3 certification according to the FEMB standard to cover 20 collections. In our opinion, doing significantly more than the law requires is a measure of sustainable entrepreneurialism.
What´s your opinion of New Work?
The New Work movement was founded by Frithjof Bergmann in the 1970s. His analysis of socialism and capitalism led to the idea of developing a counter-model, the New Work movement. We've been dealing with many kinds of concepts that are embedded in the topic of New Work—office nomads, co-working, agile working, crowdworking, temporary workstations and so on—for years. And we in our sector are busy developing and offering the space concepts/work environments that match these concepts.
What's your advice for Generation Y?
This is the first generation that grew up with digital technology. The "digital natives" have a strong affinity with technology and the Internet. This generation has an academic background and a high level of education. As result, they are among the "high potentials" on the job market and are people in high demand. However, they also have to participate in faster technological leaps today more than ever before. That's why I advise this generation to always stay on the ball in terms of technology, to be curious, and above all to also learn foreign languages. But in addition, they shouldn't forget that they need to deal with people and engage in dialogue with them.
How do you assess the future of the specialist trade?
The specialist trade will become increasingly specialized, more service-oriented and totally networked. We look forward to continuing our successful working relationships.
Will office furniture one day be more frequently rented than bought?
Yes.
Will office properties one day be primarily rented completely furnished?
No.
THANK YOU.