The planthroposcene concept refers to the process of harmonising human beings and the natural world by integrating nature into the private sphere — that is, areas such as architecture and interior design. The aim of the planthroposcene concept is to create a deep and value-generating relationship with nature. It's an aesthetic way to once again grant more significance to nature in our daily lives.
Examples of the successful application of the planthroposcene concept include walls covered with greenery and buildings (including skyscrapers) like the high-rise in Milan that is depicted here. The green vegetation forms an attractive contrast to the sober architecture. Trees and plants are a component of this architectural concept and create a new overall impression. They act as points of tranquility that offset the sober and fast-paced world beyond. And that's not all; in city centres and densely settled areas, they provide increased sustainability and spaces that are close to nature.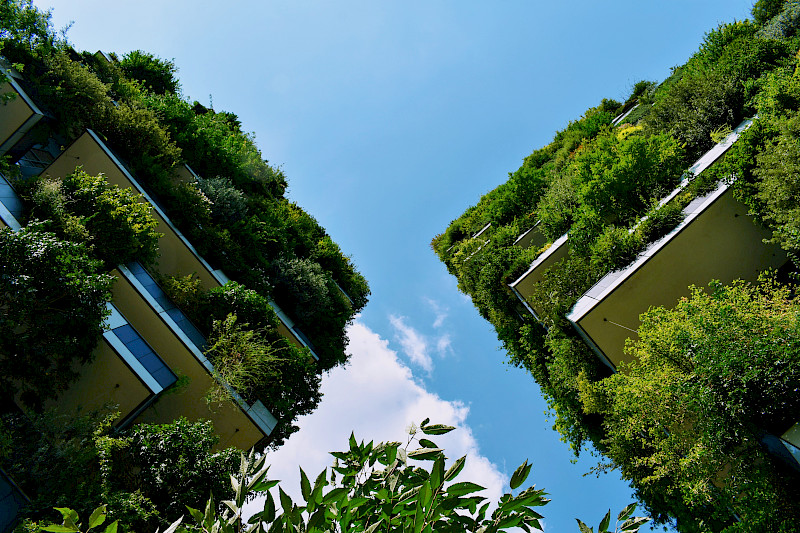 On a smaller scale, the planthroposcene concept refers to the integration of plants and more greenery into living areas and workrooms. Closely connected with the planthroposcene concept is biophilia, or "love of living things", which is leading to the integration of natural elements into building interiors. In a previous Newsroom article, we reported that.
Please also read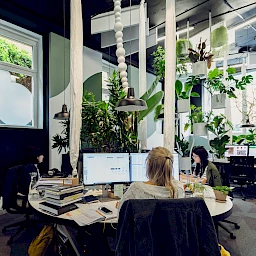 From experience
10 tips for more biophilia in the office
One advantage of bringing more nature into the office is that it promotes creativity. In addition, plants promote concentration, improve the indoor climate and decelerate our daily lives, which can often be hectic.