The increasing flexibility of work in terms of space, time and organisation has led to the rise of new working models. Coworking spaces complement the range of workplaces and are an alternative to the office and working from home for many people. We talked to Manuel Walker, managing director of the coworking space WinWorks in Winnenden, about current challenges, new spatial requirements and the question of what contribution coworking can offer to innovativeness.
Mr Walker, what options do coworking spaces offer compared to other workplaces?
The community aspect and the idea of networking are particularly important here. Different people come together in a coworking space. If the atmosphere is right, then it´s not only a good place to network and build new contacts, creativity and co-creation can also thrive in the coworking space. Creative minds meet with business managers, sales people, freelancers and other professional groups in modern, well-equipped rooms in our coworking space. It is not unusual for this to lead to collaborations and joint projects.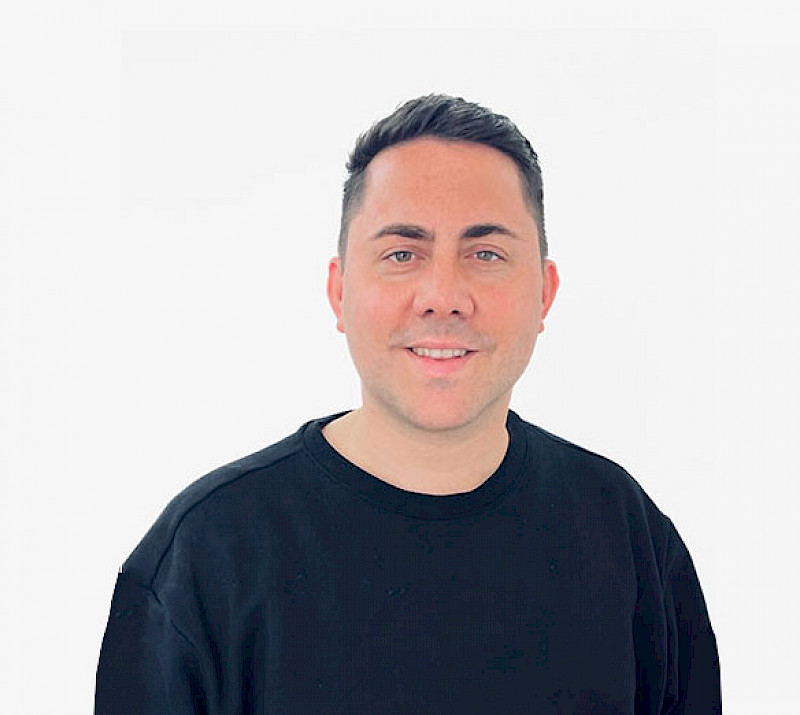 What challenges are coworking spaces currently facing?
We are just as affected by the current political and social challenges as other industries. We also face the challenge of transforming the perception of coworking spaces from a "nice-to-have" to a "must-have" workspace. With campaigns in social media and through cooperation with companies, business development and politics, we want to boost awareness of the coworking concept nationwide. For example, this summer we launched the Future of Work Summit, which deals with topics of the new working world. The response to the event was so strong that we are working on a continuation of the format.
To what extent the demand for coworking spaces has changed?
For me, there is a trend towards the 2 C's creativity and collaboration. We are currently experiencing a change in demand at our coworking space. In particular, the demand for meeting and event spaces has increased significantly. Permanent members continue to use individual workstations and benefit from the possibilities of the modern infrastructure in the coworking space. Nevertheless, project and shared spaces are gaining in popularity. Our experience here coincides with the results of the Coworking Survey by the online magazine DESKMAGs, according to which meeting spaces are more popular than ever. In addition to meeting rooms, companies are also increasingly asking for spaces for creativity and innovation processes. Coworking spaces can be a good alternative here.
Please also read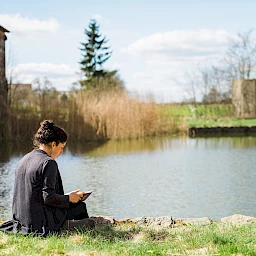 Hybrid Work
Co-working in rural areas
What do you think coworking spaces can contribute to innovation and creative processes?
Creativity and innovation can only emerge in a suitable working environment. It should inspire, encourage exchange and give people the opportunity to think differently in order to get into a productive work flow. Modern coworking spaces follow well-planned furnishing concepts. Ergonomic office furniture, a high-quality infrastructure, natural light, the view into the distance and the integration of plants can support people in becoming creative and thinking outside the box. This is a space that many coworking spaces already offer. For creative work breaks, appealing recreation zones and exchanges in a friendly atmosphere are also important factors. In spaces like a coffee bar, you can not only enjoy a good cup of coffee, but also gather inspiration for creativity and innovation.
Which role will coworking spaces play in the future of work?
Coworking spaces will become an essential part of the modern working world and an integral component of a set of workplaces for knowledge workers. The opportunities that coworking spaces offer in terms of community and networking certainly support this type of work. Flexible work without coworking spaces is unthinkable for me.
Mr Walker, thank you for the interview.
Only 54.6 per cent of Germans with desk jobs currently work exclusively or predominantly at their company headquarters, according to a recent GfK survey commissioned by Engel & Völkers Work Edition, a provider of coworking spaces. The representative survey "Corona and Work" of 1,280 professionals was conducted with GfK eBUS® in the period from 24.03.2022 to 04.04.2022. About one in five respondents with office jobs, on the other hand, work exclusively or predominantly on mobile basis, for example working from home, at a secondary residence or in a coworking space. The latter is becoming increasingly popular: 47.1 percent of office workers can imagine doing their job regularly in a coworking space.
(Source: https://www.engelvoelkers.com/de-de/commercial/blog/studie-coworking-statt-homeoffice/)