What is the added value of the office?
For many employees, it is the personal encounter with colleagues, creative teamwork in a stimulating atmosphere or the transfer of knowledge. This new requirement places companies in a new role – that of a "host".
The following project examples provide insights into the broad spectrum of offices with hospitality quality. They show how design and furnishing can contribute to supporting the new role of the office.
Engelbert Strauss: Corporate Hospitality at CI Factory
Engelbert Strauss, the cult brand for workwear, also relies on corporate hospitality in its CI Factory in Biebergemünd, Hessen. An important design element: a high quality of stay and comfortable seating in all areas – in the canteen, in conference areas, for longer meetings, short get-togethers with colleagues or project teams. Equipped with furniture by Thonet.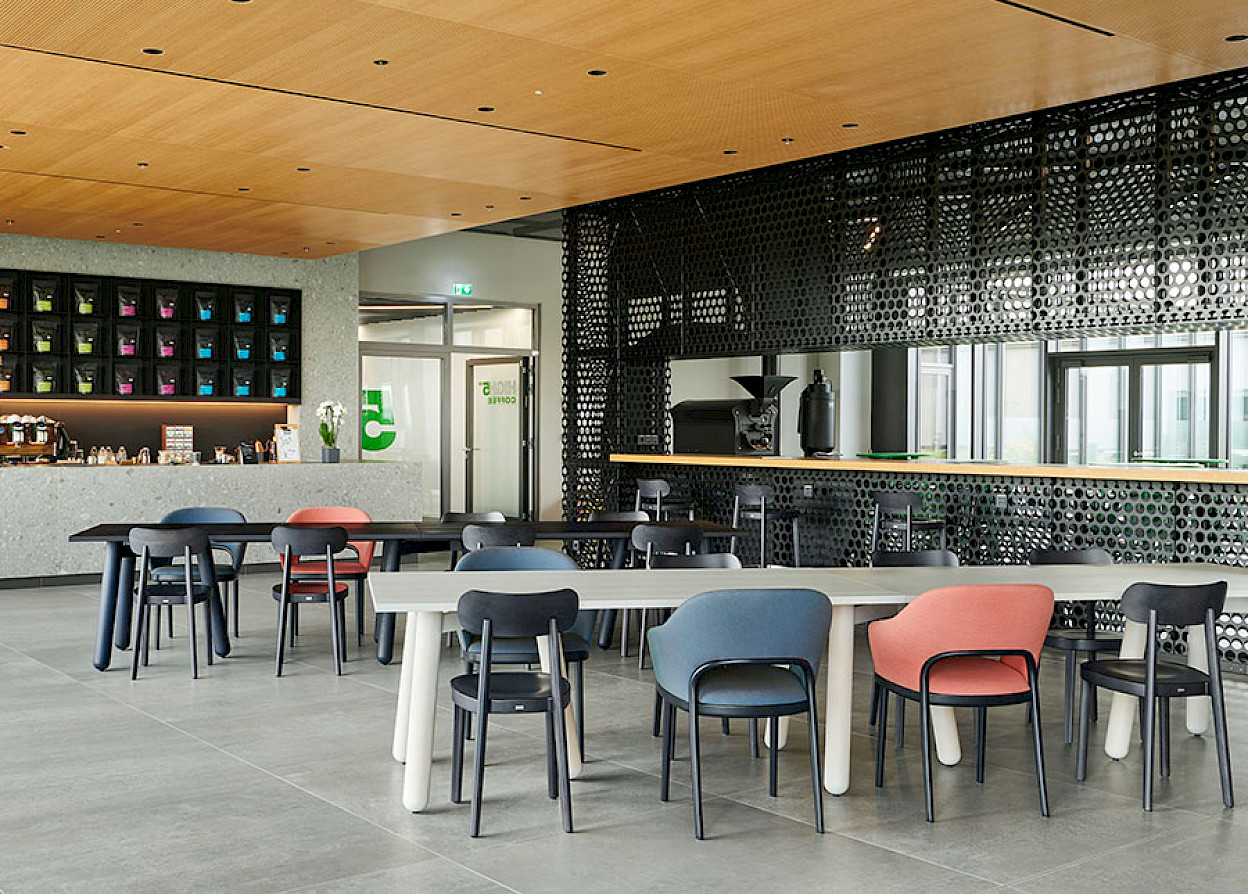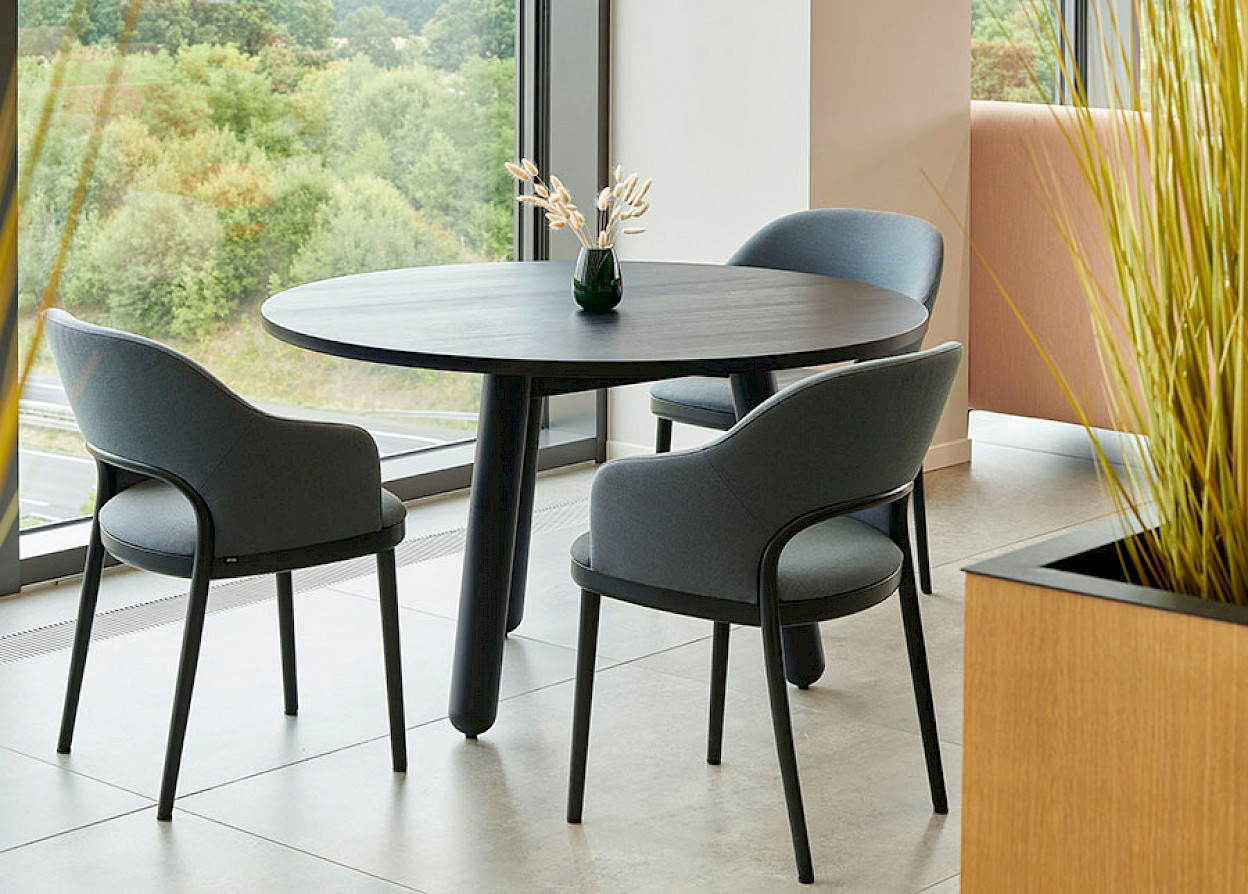 Coworking in a special atmosphere: Flexibility and cosiness
Since spring 2022, Wuppertal residents have been able to use the coworking space codeks in the centrally located "City-Hub". The declared goal is to turn working in the renovated city villa into an experience and a magnet for people who are looking for special places to work. To achieve this, codeks selectively uses the special ambience of the classicist building. Equipped with furniture by ASSMANN.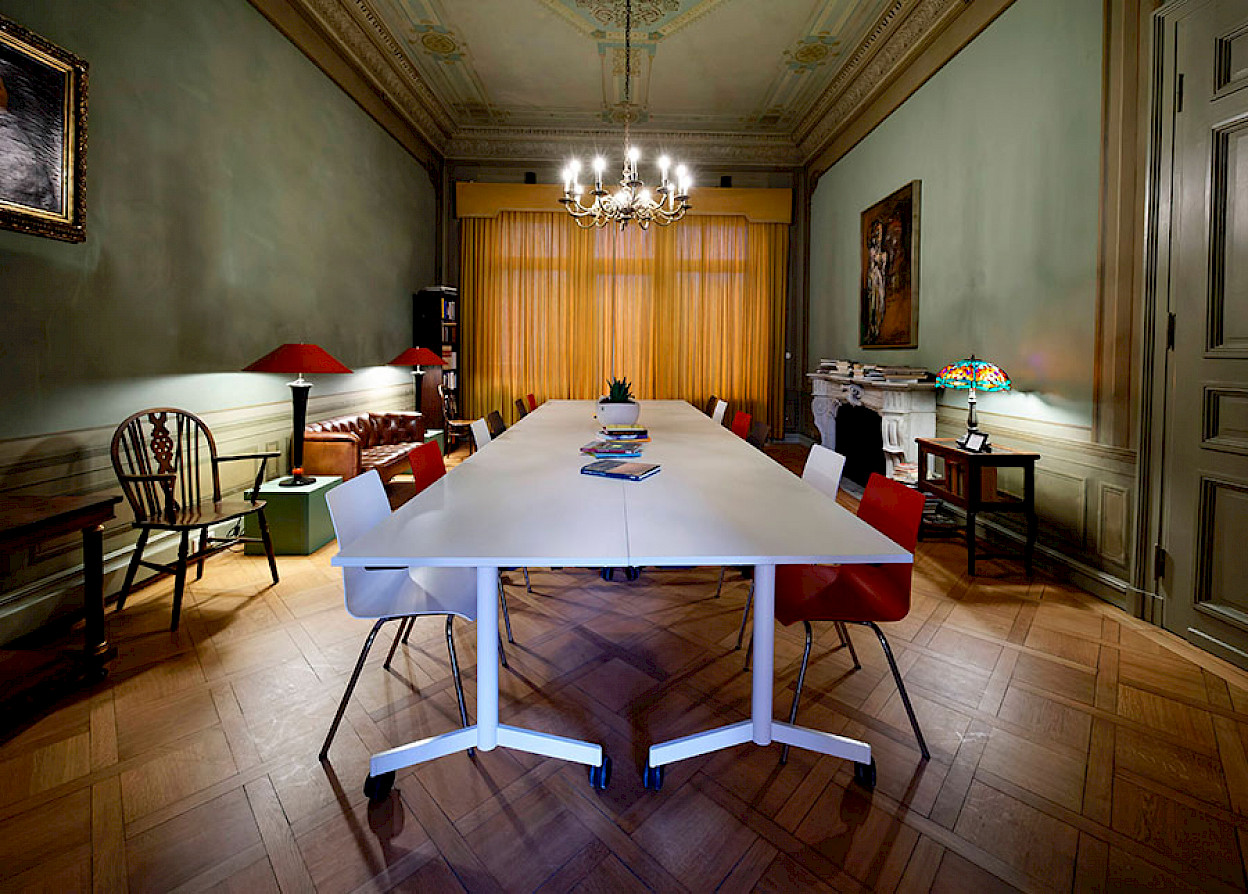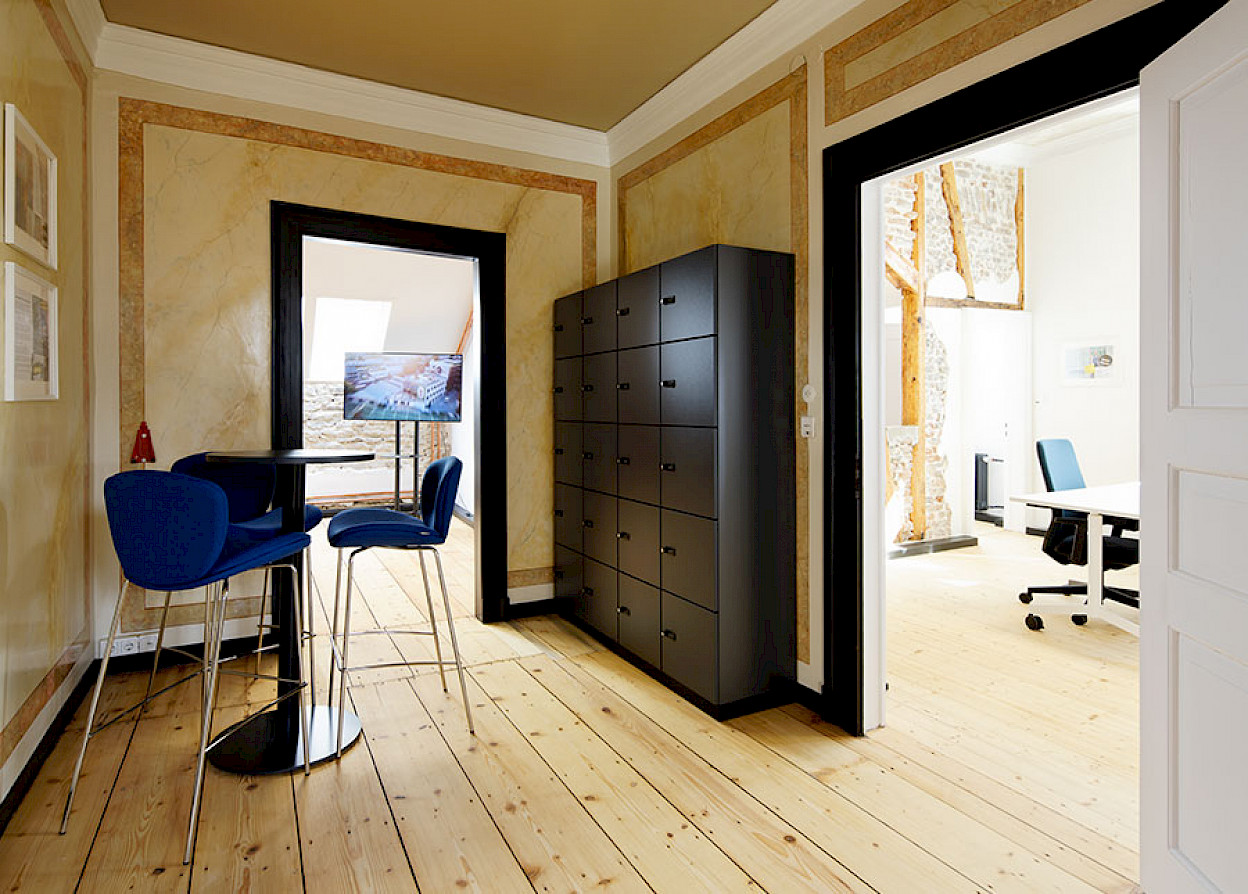 Besuchen Sie die IBA Forum Hospitality Showrooms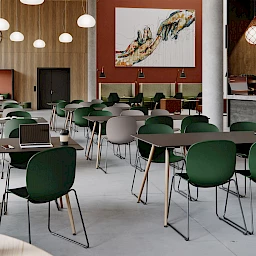 Erleben Sie selbst
In den Hospitality Showrooms unserer Mitglieder finden Sie Einrichtungsideen für unterschiedliche Bürobereiche. Lassen Sie sich inspirieren!
Flexible working and "one team" approach at Clyde & Co.
UK insurance risk industry leader and commercial law firm Clyde & Co moved its workplaces, previously spread over two buildings in Manchester, to one building with only four floors. The goal was to break down old silos and use "One Team" approaches to enable valuable synergies in daily collaboration. To this end, in addition to protected areas for collaboration, there is a "working café" and several breakfast bars where employees can meet for informal meetings over coffee or a meal together. Furnished with products by Connection / Flokk Group.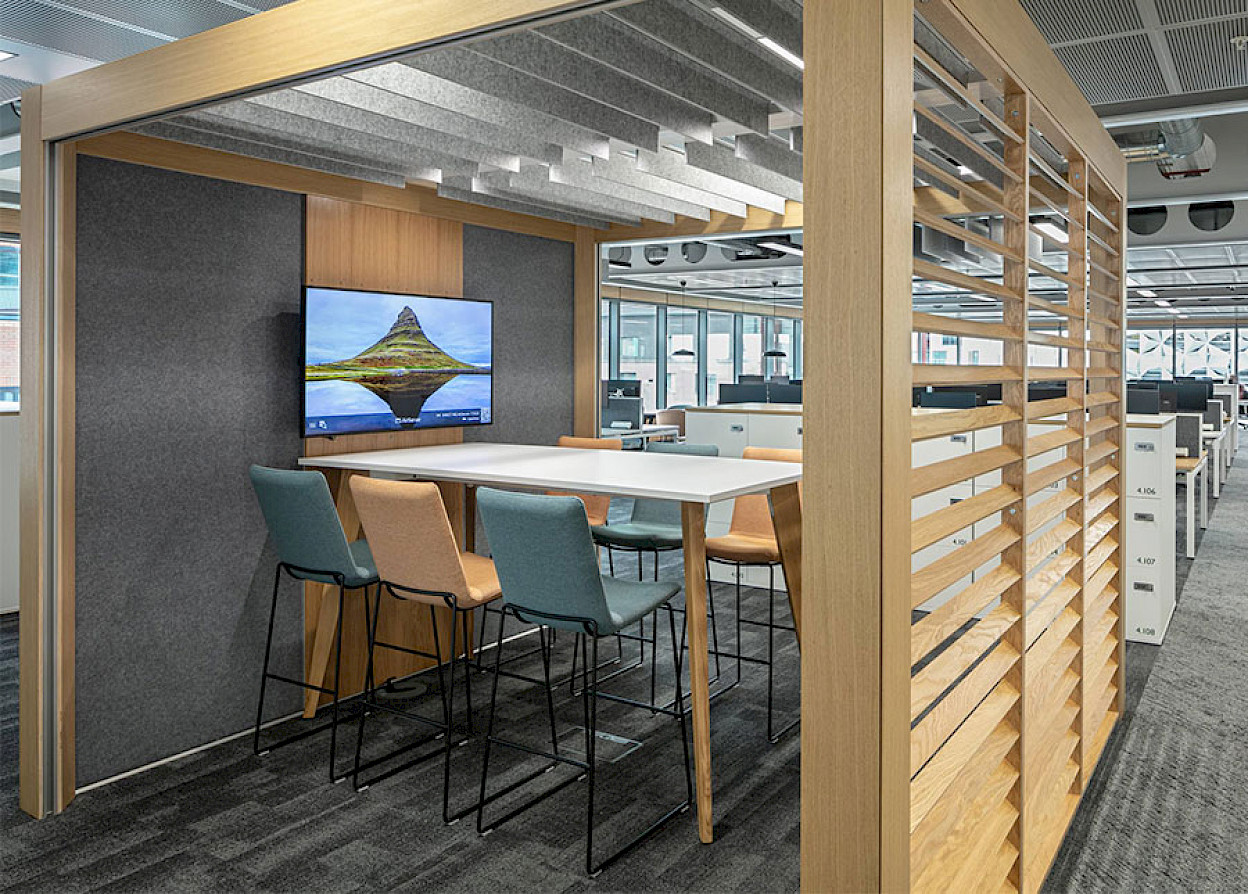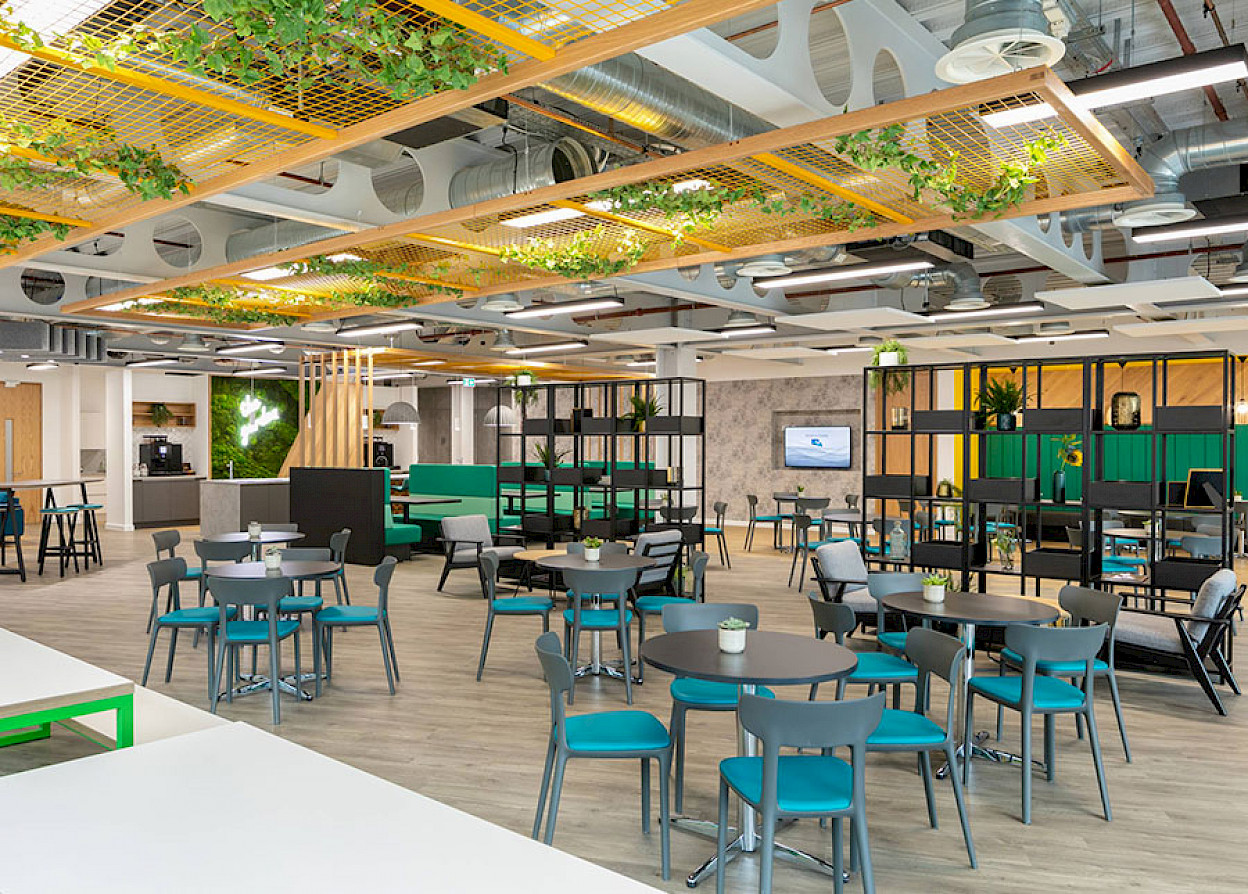 "Resimercial" interior design in the Rapid 7 offices
With a mix of "residential" and "commercial", the cyber security specialist Rapid 7 works at its new offices in Reading, England. A spacious entrance area welcomes visitors as well as employees on their way to the office. The lounge area in blue and beige is often used for informal meetings. Further meeting spaces can be found in the library. Furnished with products by Connection / Flokk Group.