The working atmosphere is an important factor when choosing a place to work. Therefore, the issues of well-being and a friendly welcome are becoming increasingly important when designing rooms. Find out how to increase the feel-good factor in the office with the following 10 tips:
TIPS FOR MORE HOSPITALITY IN THE OFFICE
"Warm Welcome"
First impressions count. Create an inviting reception area, for example with comfortable seating and a friendly atmosphere.
Offer different communication spaces with a high quality of
Furnish rooms differently – depending on whether they are intended to be used for collaborative work, meetings or a casual get-together.
Apply design principles that encourage creativity
The right mix of colours, materials, spaces and furnishings provide the best conditions for creativity.
Optimising the indoor climate
The indoor climate contributes significantly to cognitive and creative performance. Fresh air supply and an appropriate indoor temperature should be ensured.
Integrating biophilic design elements
Fresh flowers and green plants, as well as a general connection to nature, can noticeably increase the sense of well-being.
User-oriented lighting design
With individually controllable light and natural daylight, your employees create the lighting ratios they need for their work.
Efficient acoustic solutions
Offices should offer the possibility of concentrated work in addition to collegial exchange. This requires spaces for focus work equipped with ergonomic workstations.
Diverse rest and relaxation zones
Not just a nice canteen – provide your employees with diversely designed spaces where they can (also) relax and recover.
Culinary offer
A good coffee is appreciated by many employees. So are the options for healthy catering. Corporate culture and food culture often go hand in hand.
Co-Creation
Involve your employees in the design of their working environment – this creates a feeling of being seen and welcomed.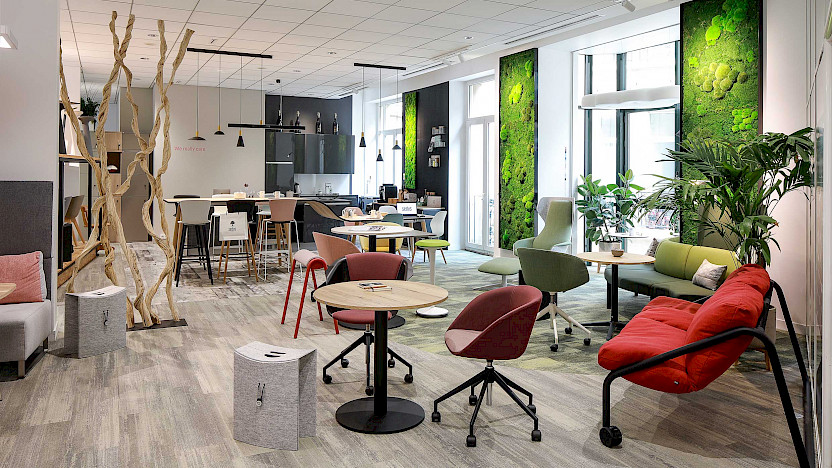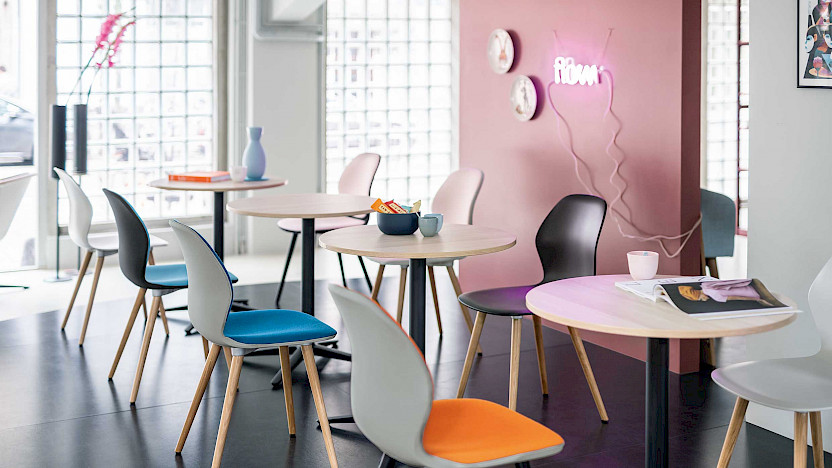 Please also read
On the subject
From employer to host? – Corporate Hospitality