As part of the IBA Forum topic "Added value office", we are currently looking at corporate hospitality. The topic is attracting a lot of interest. Because an increasing number of companies are recognising the value of a good working atmosphere. But how do companies create this atmosphere? What could corporate hospitality exactly mean here and how could it be implemented on site, in the office?
Let's take a closer look!
What does "hospitality" in fact stand for?
Sometimes a term is used so frequently that one is quite sure: Sure, I know what it is. But is that actually true? So let's first take a step back and look at the word itself:
"Hospitality" is commonly translated as "welcoming". But "hospitableness", i.e. the kind or behaviour that makes guests feel at home, is also a possible translation. The Oxford English Dictionary defines hospitality as the friendly and generous reception and entertaining of guests, visitors or strangers. "Corporate hospitality" is defined by the most important English dictionary as the hospitality and entertainment of business partners. In times of labour shortages, this term is currently being extended to the internal relationship between employers and their employees – and redefined in the process.
Essentially, it is still about creating a setting as a host so that everyone feels comfortable and at ease – and can be productive. So why not also be hospitable to employees and thus signal appreciation and eye level? Younger employees in particular place great value on appreciation of themselves and their work. So an attitude of hospitality and hospitableness could actually ensure staff retention and loyalty. So let's take a look at how this could look in practice.
Europäischer Hof Heidelberg: a perfect role model for corporate hospitality
People appreciate staying at places that welcome them in a friendly manner and offer them a high quality of stay. A good example of how to accomplish this is the 5‑star Grand Hotel Europäischer Hof Heidelberg. Therefore, we asked the managing director Dr. Caroline von Kretschmann what defines a good host. Her answer: "The basic prerequisite for good hosts, as well as for good managers, is ... that you like people and want to give them enjoyable moments. Helpful skills such as empathy, creativity and good taste derive from this. For me, the biggest challenge and the most exciting aspect at the same time is the fact that every guest is unique and has individual needs that they want to see fulfilled." Von Kretschmann should know, because in 2022 she, the fourth generation to run the family business at the highest level, was awarded "Hotelier of the Year". Hospitality for her means creating a warm and inviting atmosphere in which people feel comfortable, and in which each person with their needs is quite literally visible.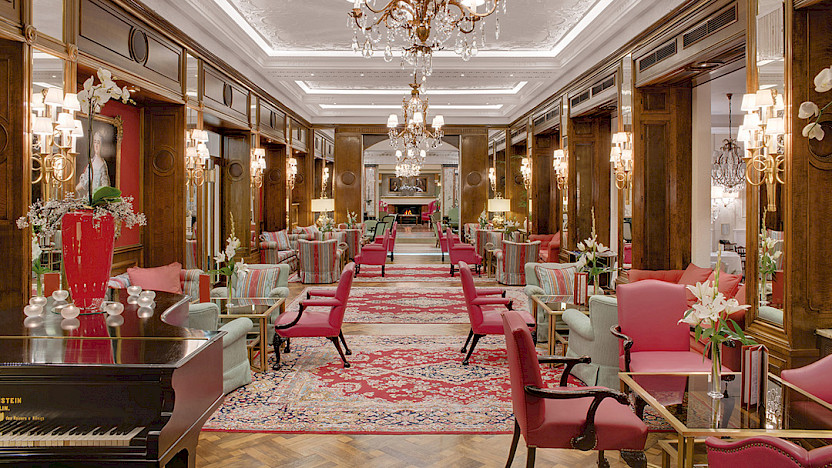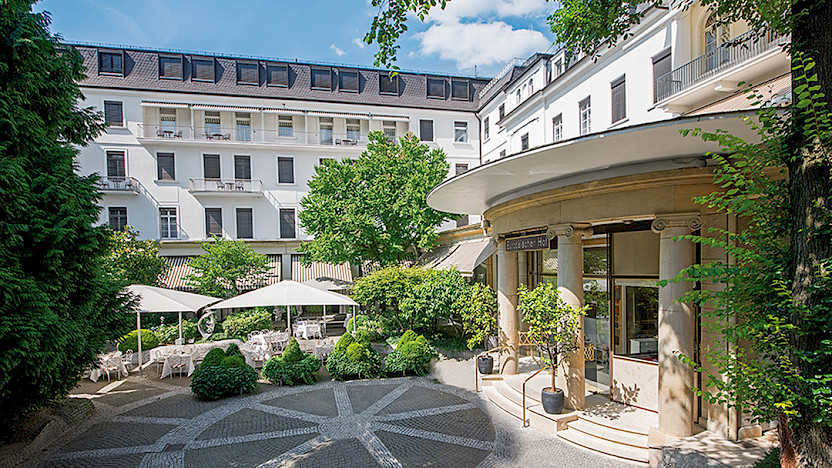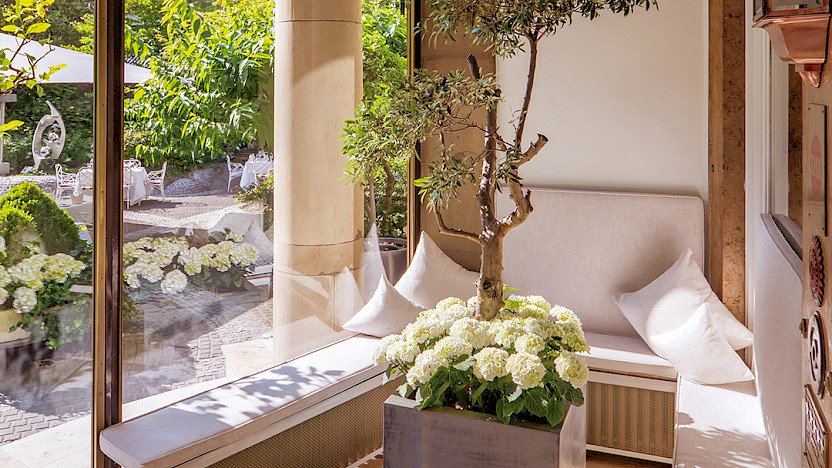 Well-being place with added value: "working factory" was yesterday
This focuses attention on the design of workspaces. In future, space must be rethought, away from classic office designs towards more user-centric and needs-oriented. Companies are well advised to give the office a new contextual hook and to charge it with added value. The keyword here is "employee experience". The spatial psychologist and designer Uwe Linke refers to the connection between joy at work and the assessment of employer attractiveness. Spaces, that are designed in such a way, that employees feel personally appreciated and valued, and that indicate, that their needs are taken seriously, are a good base for a cooperative relationship and can thus contribute to identification and loyalty. Linke refers to the role of material selection, colour and interior design concepts. Accordingly, the goal of space design should be to "create offices that captivate people and offer them a space in which they experience themselves as self-effective and internally motivated", says Linke.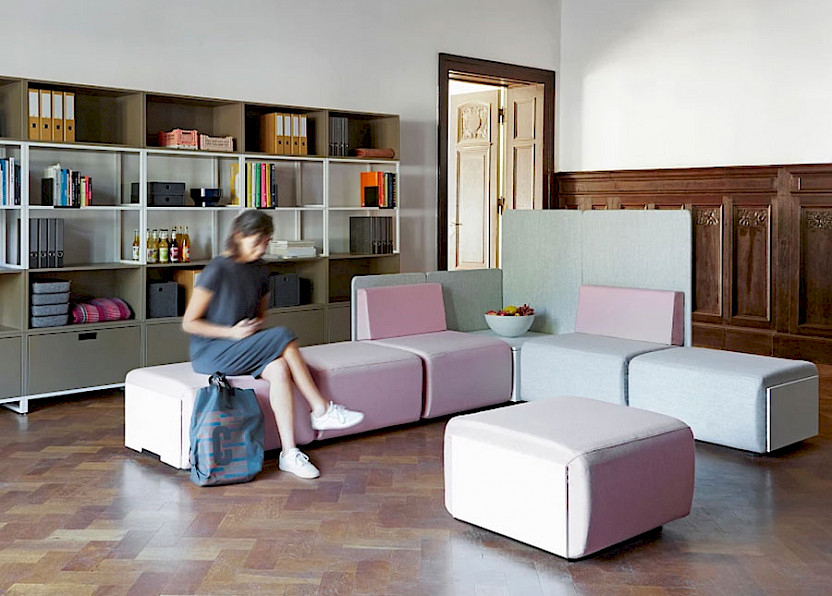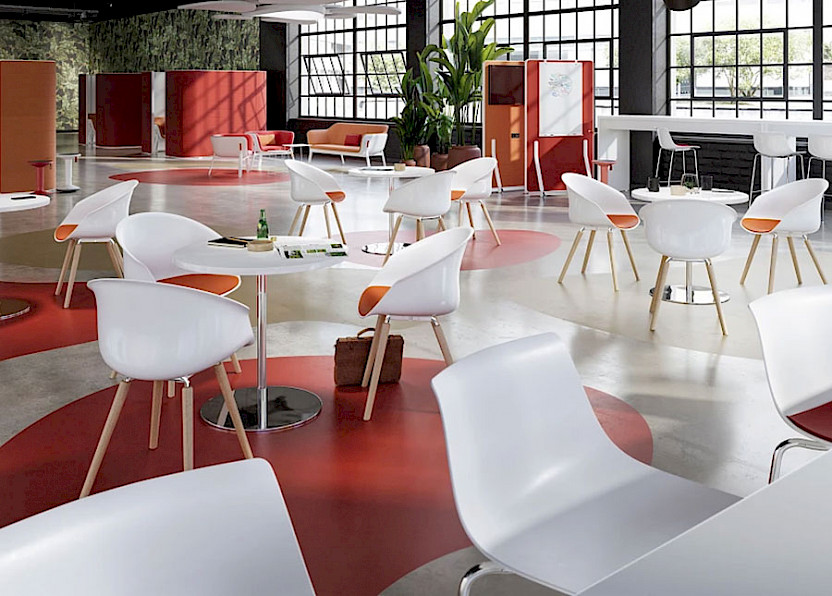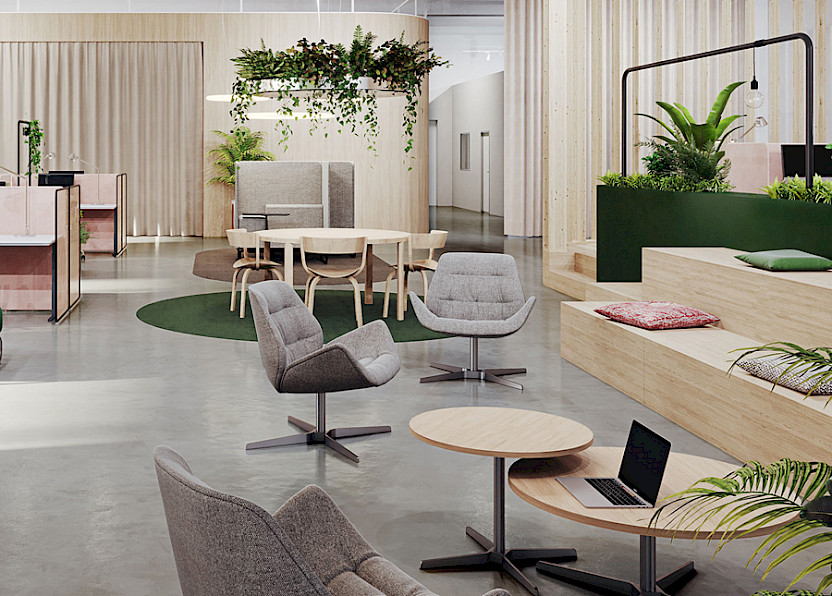 Are modern campfires the answer?
The IT company SAP is in the process of transforming its offices into modern campfires. The goal is to create an inspiring work environment for employees that encourages exchange and collaboration. The new spaces will be equipped with state-of-the-art technology to enable seamless working and mutual learning. The idea of designing space as a campfire is not new. US sociologist David Thornberg defined four archetypes of communication that are repeatedly used as the bases for space designs. One of these archetypes is the "campfire". Similar to sitting around a campfire together, corporate space is designed to facilitate group interactions, eye-to-eye discussions and collaborative exchanges in a relaxed atmosphere.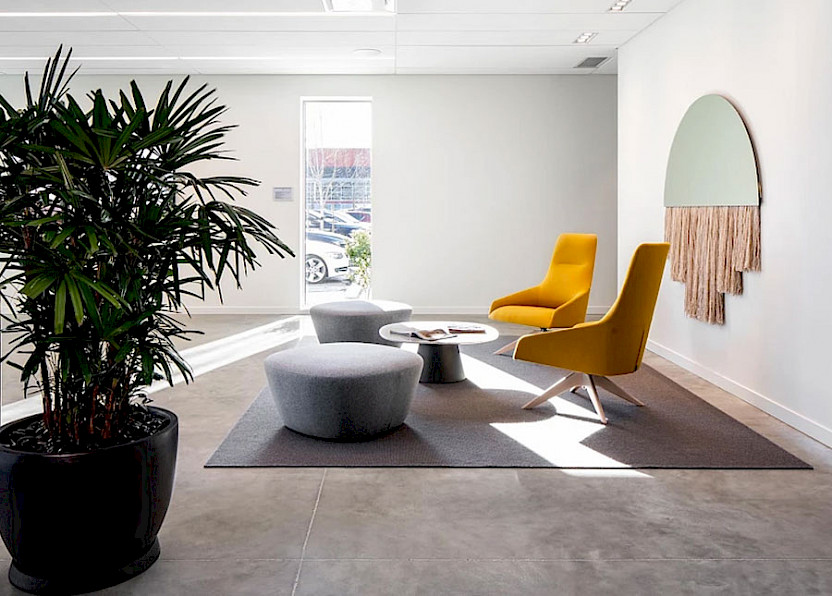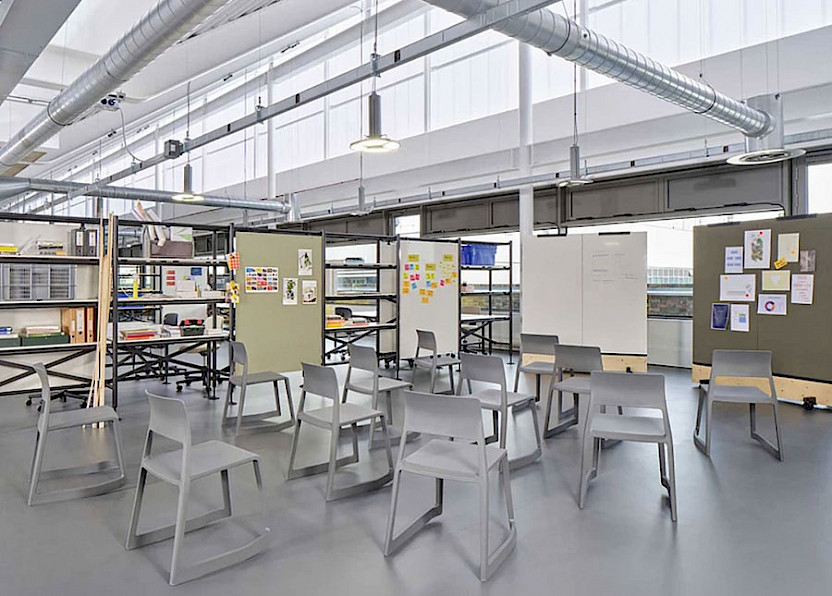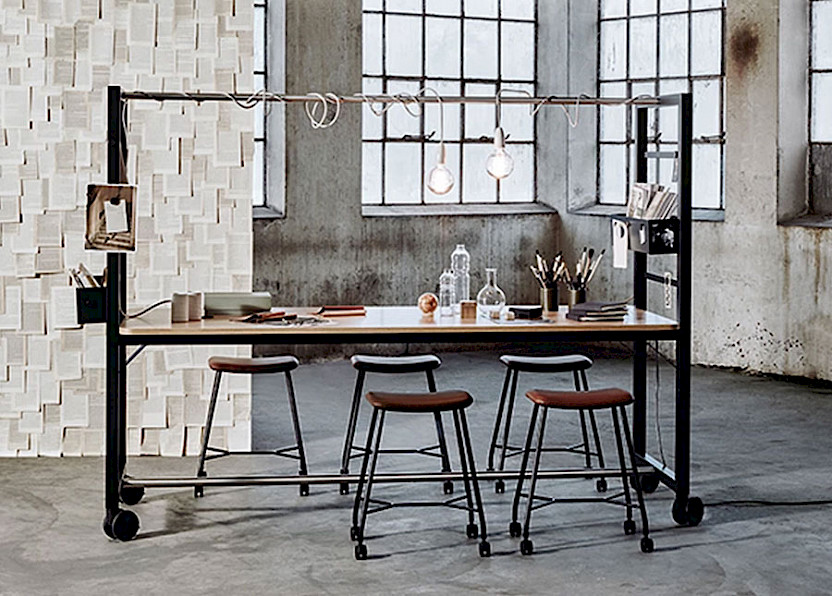 Das Büro der Zukunft: Inbesitznahme auf Zeit
Another important design principle to create more corporate hospitality is to design spaces that foster a pleasant and relaxed atmosphere, and that employees can occupy for themselves. Clara Ott, architect and project manager at the world's largest architecture platform ArchDaily, therefore recommended the following four approaches to redesigning offices at the IBA topic day "From employer to host?:
Foster collaboration with an interactive work environment and space for brainstorming, comfortable seating areas, learning pods and conversation lounges in a stimulating design.
Support users with spaces for focus, social or collaboration zones and create conditions for occupation and flexibility with variable elements such as sliding doors, curtains or mobile furniture.
Use technology, e.g. with smart "tech theatres" offering user-oriented control of lighting, temperature, acoustics and interactive art installations, but also with sustainability factors such as recycling and environmentally friendly energy generation.
Use biophilic design nutzen, e.g. by integrating nature with plants, daylight and outdoor areas.
Conclusions
By designing workplaces in a well-aimed manner, companies can create a corporate hospitality that helps employees feel comfortable, enjoy using the office and build a lasting relationship with the company. The showrooms of our members at the IBA Forum demonstrate how this can be practically be achieved.