Responsible catering for employees is now a sustainability principle at many companies. At the baby food manufacturer Hipp, the company catering service has been certified organic since 2003. This not only means that the operators of the canteen purchase fruit and vegetables exclusively from pesticide-free cultivation; every dish offered here is also prepared in a climate-neutral manner, thanks to the use of renewable sources of energy. In addition, Hipp makes sure that the groceries it purchases meet the sustainability criteria of seasonality and regional sourcing. As a result, it's normal for the workforce at Hipp that tomatoes and berries are not on the menu in winter.
Healthy food is also served to the employees at Sedus Stoll AG in Dogern, a supplier of office furnishings and workplace concepts. The company canteen operates according to the basic anthroposophical principles followed by the company founders Christof and Emma Stoll and incorporates findings from modern nutritional science into the menu. The aim of offering wholesome dishes is to give employees suggestions for healthy living and eating habits, to promote awareness of the environment and health and, in general, to improve the quality of life. For Sedus Stoll, it's important that the organically farmed fruit, vegetables, meat and other foods are sourced from the local region. The services are rounded out by a company vegetable garden, which, along with regional producers, supplies the fresh food for the canteen.
Food Trends 2022
That makes both companies pioneers of a current trend. Consumer behaviour is generally evolving towards greater awareness, sustainability and local sourcing. Regional products, a more plant-based diet and a responsible cuisine are characteristic features of the new normal in the food sector. Enjoyment and the quality of food are increasingly seen as a whole.
The coronavirus pandemic has also revealed contradictory developments when it comes to food. Compared to "normal times", more people have eaten unhealthily since the pandemic broke out. According to a YouGov study, of more than 1,100 people in Germany, the respondents consumed an average of 14 percent more junk food during the lockdown in December 2020 than before the pandemic. At the same time, there was a rethink in large parts of the population when it came to food, which led to downright disruptive developments. The health value of food has especially taken centre stage. After all, the right diet makes a significant contribution to a person's health and well-being. New value systems have arisen where food is concerned. Environmental and social sustainability are becoming quality criteria. The desire for sustainable food production continues to increase, which on the one hand leads to a rise in the supply of locally produced food and on the other hand strongly promotes the cultivation of exotic fruits and vegetables, the local exotics, in regional production. Zero waste, i.e. the idea of not allowing waste to be created in the first place, means that sustainability is increasingly shifting to the use phase and food leftovers are being better utilized as a result. (Source: Food Trend-Maß 2022, Zukunftsinstitut)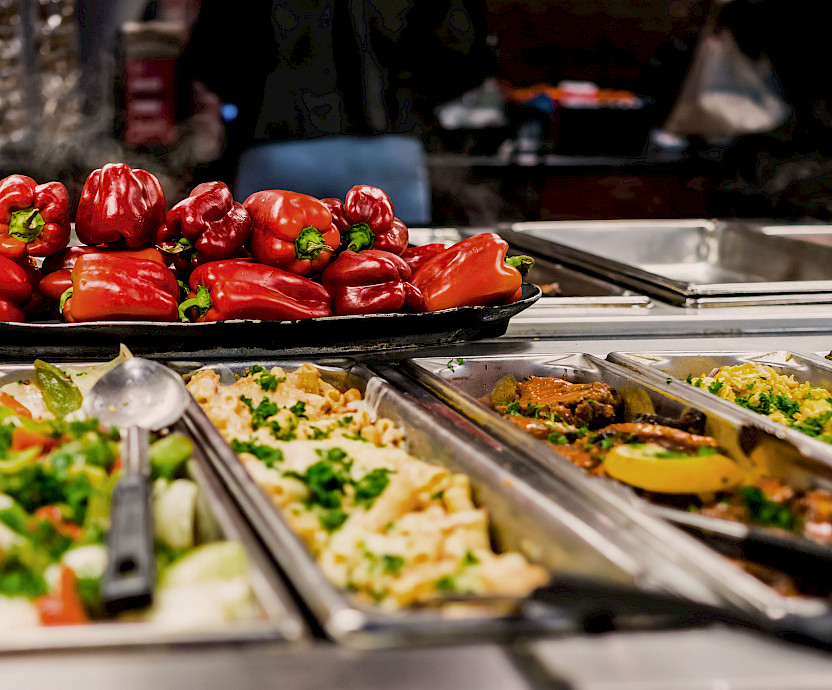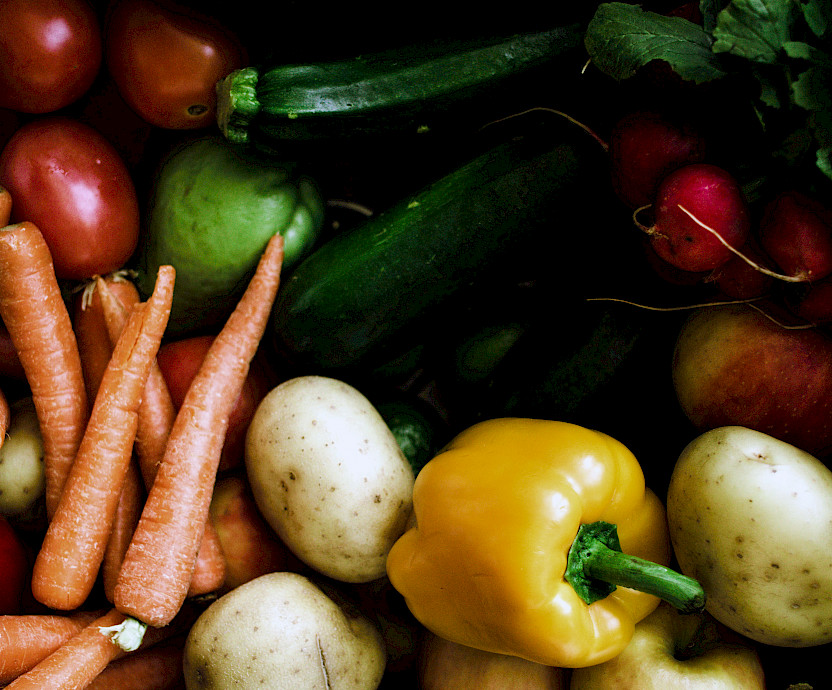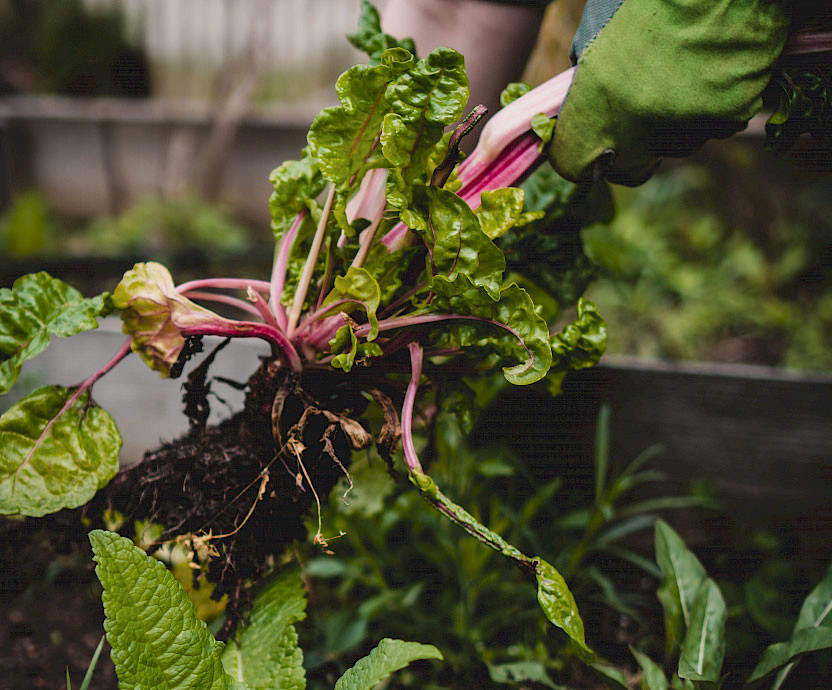 Catering for employees as part of CSR
When companies like Hipp and Sedus Stoll enable their employees and visitors to eat healthy and sustainable food in the company, this also has a positive impact on employer branding because such services shape the image of companies and attract employees with similar interests.
Employee catering offers companies many opportunities to fulfil their corporate social responsibility (CSR). Even the service as such can provide added value for the employees, but only if enjoyment and sustainability are not neglected. In the future, it will be important for employee catering to offer a climate-friendly, balanced range of dishes and for the choice of food to take into account the products' seasonality and regional sourcing as well as short delivery routes and the avoidance of packaging waste.
The needs-based preparation of pre-ordered food in order to actively prevent food waste is certainly particularly sustainable. In the hybrid working world, the corresponding bookings can be easily combined with the reservation of workplaces, meeting rooms and conference rooms. There are tools and smart applications for the intelligent management of rooms and resources. They only have to be correspondingly expanded. For canteen operators, reusable tableware and compliance with fundamental labour, social and environmental standards at food producers should be a matter of course.
The new campus garden of the Johannes Gutenberg University in Mainz, which was inaugurated in April 2022, is an example of sustainability and the involvement of employees in the facility's catering. An ideas competition for students led to the creation of an open space of around 6,400 square metres where students and employees of the University of Mainz can sponsor individual raised beds. This not only promotes sustainable catering, because attention was also paid to the use of sustainable materials and a climate-compatible selection of plants during the creation of the garden and the paths. In particular, the area also offers space for relaxation, regeneration, well-being and mutual learning.
Source of inspirationsquelle: urban farming
Growing food in inner cities or the neighbouring residential areas is more topical now than ever before, even though the idea is by no means new. Urban farming, i.e. inner-city agriculture, goes back, among other things, to the ideas concerning urban food production of the landscape architect and author Leberecht Migge in the 1920s. Urban farming is trendy again today, thanks to an increasing environmental consciousness and the growing desire for healthier nutrition and more sustainability.
There are many different types of urban farming, which has begun to change the cityscape. Whether it involves the cultivation of useful or ornamental plants on industrial wasteland, flat roofs used for growing fruit and vegetables or vertical plantings on buildings and house facades: urban farming has made its way into cities. A positive effect of this is that urban green spaces bind CO2, improve air quality, ensure a better microclimate and help to shorten transport routes. However, a negative effect of indoor farms is that they consume a lot of energy.