At the invitation of the IBA Forum and Personalmagazin, the futurologist and urban geographer Dr Stefan Carsten gave a talk on 27 January 2022 on the ways that current urban development trends, new mobility concepts and hybrid working are all influencing one another. He sketched out a vision of the future that is characterised by multimodality and flexibility — features that can clearly be seen in a changed mobility.
Some cities realised early on that if they want to successfully set themselves up for the future they have to fulfil new economic, social and environmental requirements. This is not merely a question of city marketing. It also involves the structural design of the cities themselves, which are engaged in a perpetual competition to attract residents and tourists and encourage companies to set up shop.
Excerpted from: The Society of Singularities, Andreas Reckwitz, 2018
Please also read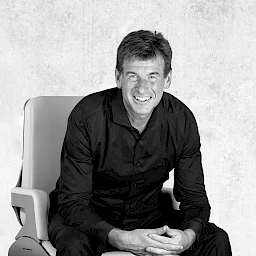 Powered by:

OFFICE ROXX
Interview with Helmut Link
New spaces for a knowledge-based society
In the future, cities will increasingly organise themselves through the communities in their residential areas and completely redefine work. As a result, the appeal of people's living environments will no longer be defined by how quickly they can get from one place to another but rather by how different offerings can be combined in a small amount of space.
One well-known concept is the model of the 15-minute city, where all of the necessary urban functions and services are grouped inside a 15-minute access radius. As a leading structural principle, it can revolutionise urban development. In this model, all urban functions — including the workplace — can be reached within 15 minutes. In addition to the traditional office, a workplace can be the neighbourhood café, a studio or a public space. Today green spaces and living areas with a high quality of stay are already springing up in places that were previously dormant.
Extract from the recording. The 15-minute city leads to the dissolution of mono-functional urban areas. → Den vollständigen Mitschnitt des Vortrags über Hybrid Working and new Living Space in our media center. (Language: German)
The knowledge-based work environment requires more communication areas, creative spaces and recreational areas located directly in front of local residents' doors. Participating in a board meeting held in a park could soon become a reality, as well as the new normal in the world of work.
Seamless mobility: Mobility anywhere and anytime
The status of the car will also change in the future. The car will lose its unique selling point, because our desire for flexibility, independence and freedom can be met in the future by many mobility options that are to be used additively. Mobility will be available multimodally anywhere and anytime, thanks to new mobility products and services. The mobility hubs that will be created in city centres will give us many mobility options that will steer us away from passive mobility to active mobility. People will drive their cars less often and walk or use bicycles, e‑scooters and other innovative mobility services more often. And at some point we may travel solely on foot, with the help of electrically powered mini-vehicles or in autonomously driving capsules — in line with the plans now being made for the model city Xiong'an in China.
Nonetheless, cars will still exist. But in the future we will no longer own them. Instead, we will use them when the need arises, according to Dr Stefan Carsten. Electric mobility will become the standard mode of transportation, and autonomous driving will become a key component of our mobility. As a result, companies will increasingly switch to providing their employees with mobility budgets instead of the traditional company car. This will make the employees more independent and more flexible as they choose how to travel. For the young generations of employees in particular, this new freedom and flexibility is an important criterion in their choice of an employer.
Extract from the recording: In the future, mobility will mean modality. → Den vollständigen Mitschnitt des Vortrags über Hybrid Working and new Living Space in our media center. (Language: German)
Company headquarters will be the anchors of corporate culture
According to Carsten, in spite of new places of work, company headquarters and office work will continue to play an important identity-strengthening role in the knowledge-based work environment. Today more than ever before, companies are anchors of corporate culture and employee retention, and office work is essential for creativity, innovation and cooperation. However, because knowledge workers need a different spatial environment than the one they had before, in the future companies will be much more decentrally organised and will increasingly move their headquarters out of industrial parks into city centres and residential neighbourhoods.
Extract from the recording: Vacated commercial spaces in city centres are being used for satellite offices. → You can find the complete recording on Hybrid Working and new Living Spaces in our media center. (Language: German)
The course has been set away from monofunctional spaces and toward closer links with living areas, as well as shared workrooms in neighbourhoods and shared communities.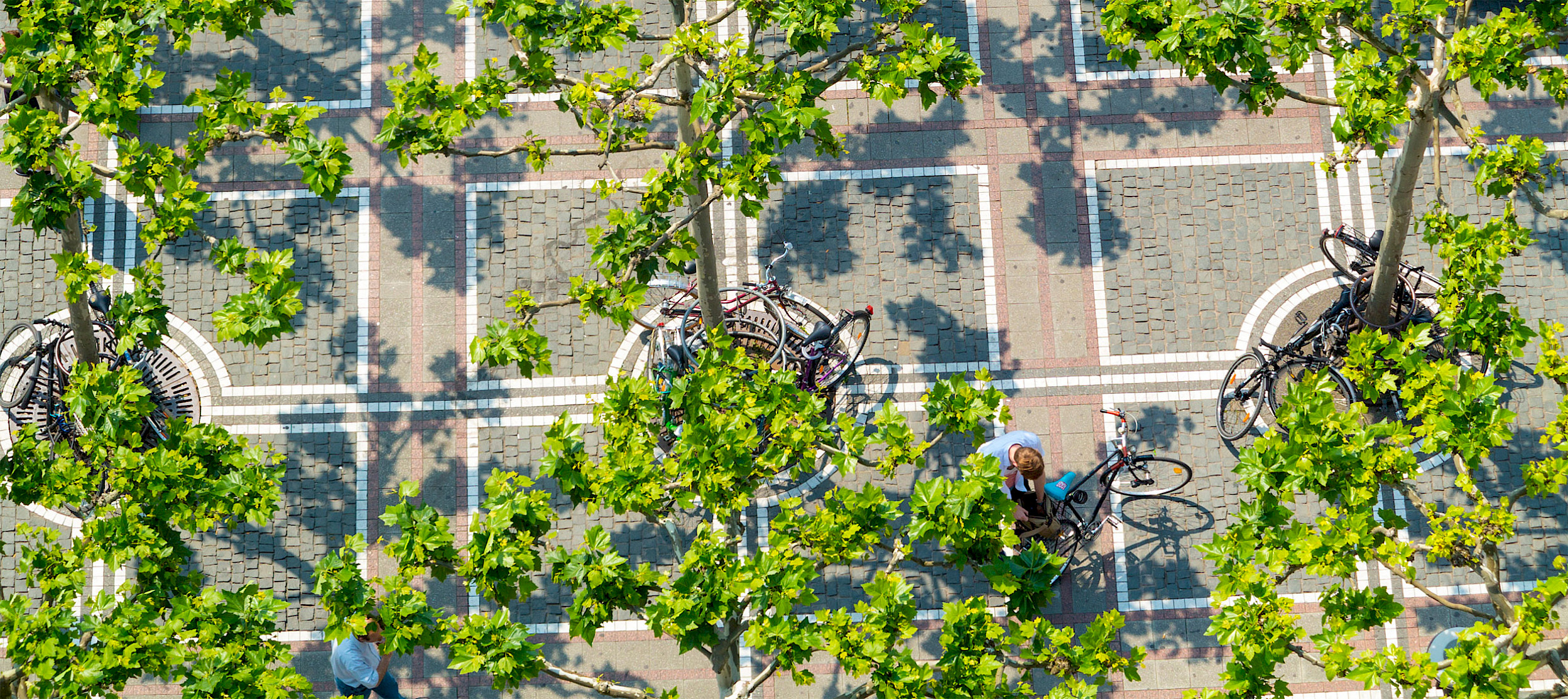 You can find the complete transcript of this talk, titled "Arbeit ohne Grenzen – wie hybride Arbeitsweisen unseren Lebensraum verändern" (Work without boundaries – How hybrid work is changing our living space) in the media library.
You can find out more about Dr Stefan Carsten at www.stefancarsten.net. The talk was hosted by Katharina Schmitt, Personalmagazin.
Cover photo: iStock