Prof. Dr Ralf Lanwehr, specialist for leadership and transformation and known for his DFB training activities in the area of leadership, talked at ORGATEC about new work, leadership and charisma at the invitation of Quality Office and IBA. Reason enough for us to talk to Ralf Lanwehr once again.
Mr Lanwehr, which opportunities and pitfalls do you see in the future for our working world?
For me, these are the following three aspects: First, the working world is becoming more digital, which will also have an impact on leadership behaviour. Since digitalisation limits the bandwidth of communication, misunderstandings are more likely to arise and it is also easier for us to miss signals. This situation must be dealt with in the future. Companies must therefore prepare employees well to cope with this new, digital situation. And for me, the solution here is clearly analogue: namely giving appreciation.
Secondly, although workplaces are becoming increasingly flexible, we still understand too little about the overall conditions of spatially distributed work, the so-called mediators and moderators. This needs to be changed quickly.
DThirdly, in a world that is becoming more and more complex and in which freedom is increasing with flex-work models, how can I, as a company, be smart enough to establish rules in such a way that they do not restrict employees, but give them the opportunity for more?
Companies are currently facing the task to bring their employees back to the office. How do you think this can be achieved?
In general, this requires a change of attitude. Addressing employees on a cognitive level and explaining to them why it is better to work in the office will no longer be sufficient in the future. Above all, the emotional and affective level of employees must be addressed. To bring them back to the office, we have to reach them emotionally and make them feel why working in the office is good and also beneficial. And sometimes authority is certainly necessary to bring people back to the office, especially when exchange and cooperation are essential for achieving good outcomes. Some operations simply need personal contact and cannot be replaced 1:1 by video calls. This means that if it is important in the overall sense of work to spend time together in the office, then companies are certainly allowed to enforce this.
Please also read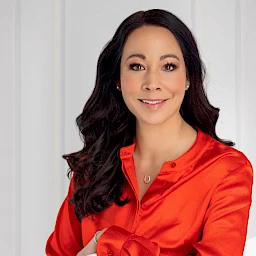 Future Work
Future Work: An interview with Prof. Dr Yasmin Weiß
An important referential factor in the office, apart from the direct team, are the managers. What (new) leadership qualities are needed for the hybrid work age?
Managers still need the proven leadership skills, the so-called 5Cs of leadership. But what I notice is a shift in emphasis. While in the past the stability-oriented leadership strategies, Control and Competition, were most important, in the future the flexibility-oriented leadership strategies, Collaboration and Creativity, will gain in significance. As teams become more diverse and colourful, and as work attitudes and value sets become more diverse, the importance of collaboration increases Equally, as a manager, I have to enable teams to be creative and innovative. And that doesn't work with the classic idea management letterbox that still exists in many companies. The fifth C, which will become even more valuable in the future, is the leadership strategy of Charisma. It serves as a booster for the other 4 Cs and has what it takes to win people's hearts.
Can you give a brief insight into charismatic leadership? To what extent can charisma be trained?
Charisma is an important success factor for leaders. Yet it can only be trained to a limited extent. There are trait components and there are ability components. The ability components are the so-called charisma triangle. On the one hand, this is our appearance, how one comes across, on the other hand it is our rhetoric, how one formulates, and it is the system of values and goals, in English deliver, frame and substance. In the triangle, there are techniques in a toolkit of 16 charisma techniques that you can use for your leadership work. Of course, always remain authentic and choose those tactics that are closest to your own personality. If we look at Jürgen Klopp, we see that he uses many tactics of rhetoric (frame). He uses stories to explain things, he often formulates values and goals emotionally and does this skilfully with metaphors like heavy metal football on the one hand, but also often with contrasts. Here, however, everyone has to find their own charisma tactics.
What kind of working culture is necessary to attract new employees and retain existing employees longer in times of transformation and change?
Collaboration, creativity and charisma must be much more firmly anchored in the corporate culture. In the future, companies will also have to undergo a mindshift in terms of hiring. Recruiting must become much more service-oriented. It also needs more realistic job previews to inspire candidates and retain employees. And then there needs to be a great deal of self-reflection concerning working culture. What is the DNA of the company, which values lead the corporate actions? It is important to define culture jointly with the teams and not to present prefabricated results top-down.
Mr Lanwehr, thank you for the interview.