After a test phase, Deutsche Bahn's first coworking space was launched in Berlin's main railway station in 2020. In the meantime, everyworks also has a presence in other cities. OFFICE ROXX talked to Burkhard Rönnefarth about their development two Corona years later.
OFFICE ROXX: Mr Rönnefarth, everyworks is ideally located – in the middle of Berlin's main railway station. How did the idea for this coworking space arise?
Burkhard Rönnefarth: We are convinced that railway stations are ideal locations for mobile working: They are centrally located and highly frequented. At Berlin Central Station, we opened a coworking pop-up in the terminal concourse in 2018, which was very well accepted. This has encouraged us to concretise and implement the everyworks concept.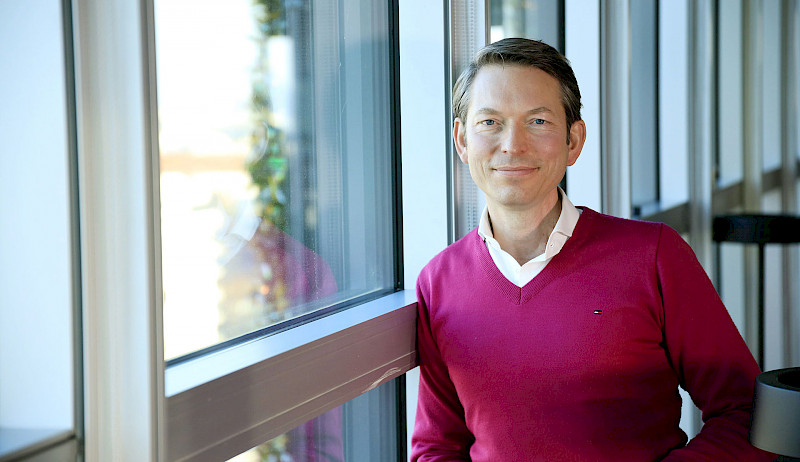 How many places does everyworks offer?
everyworks at Berlin Central Station offers around 300 workstations, including 115 so-called minute seats, i.e. flexible workstations that are charged by minute. Of the so-called resident desks – permanent workstations for a period of one month or more – 145 are available in the office space. In addition, we have nine meeting rooms with about 40 more seats. So there is something for everyone.
Please also read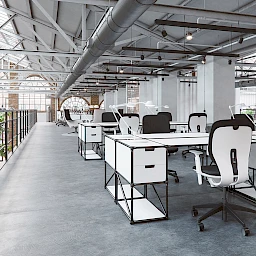 Workplaces
Co-working spaces: Offers are becoming more varied
How did the pandemic affect occupancy rates?
To protect our customers, we reduced the capacity of the area to 50% right at the start. Of course, we sensed the travel restrictions due to the pandemic in our capacity load. At the same time, the crisis has shown that there is a need for jobs at a so-called third place. In addition to travellers, more and more Berliners are coming looking for an alternative to working from home.
Besides the central location, what do your users like best?
I can indeed list a few things. We do not only offer professional workstations, but also comfortable seating areas. There are plenty of places to retreat to in our telephone booths for video conferences or phone calls. In addition, we offer free coffee, fast WLAN and, of course, short distances to the train. Resident tenants can use a large communal kitchen with bar for drinks. Our meeting rooms have Bluetooth-enabled technology for presentations as well as large whiteboards. Not to forget: Our friendly team and the sensational view over Berlin! Our clients are still amazed by this view on their second visit.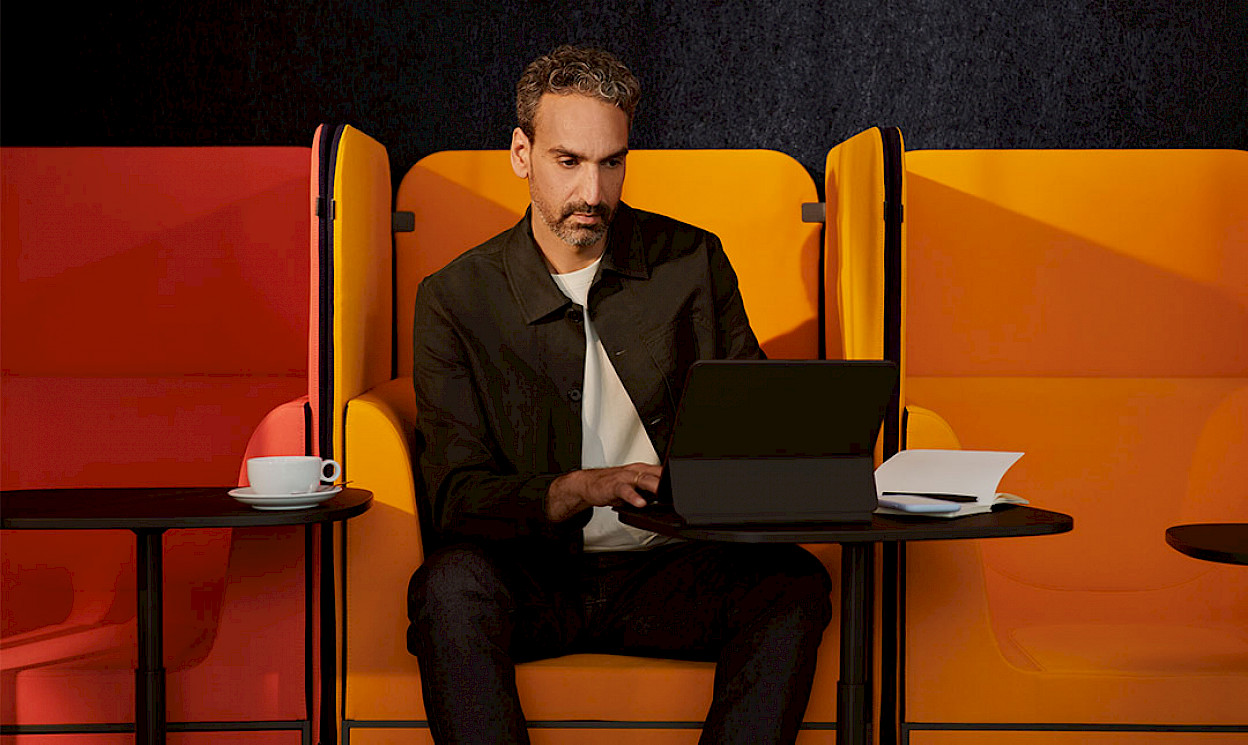 What are your prices?
Minute seats, i.e. workstations that can be rented at short notice, cost 0.16 euros per minute. From time to time, we offer minute packages with different durations and reduced minute prices. It's worth taking a regular look at the website or our app. The prices for meeting rooms depend on the size. In Hanover, for example, they start at 29 euros per hour. Both minute seats and meeting rooms can be booked conveniently via the app. With our resident offices, we offer companies individual office solutions on a monthly basis.
How do you envision the future of coworking? Will it increase, decrease, move to the countryside, etc.?
I am sure that mobile work and corresponding services will play an even greater role in the future. The Corona pandemic has accelerated the development here. In addition to working from home, working on the road and at alternative locations has become established. Employees have clear expectations of their employers. I can definitely see third places moving closer to the user's place of residence in the future, which could also lead to an upgrading in terms of the attractiveness and economic power of communities and municipalities. Our goal is to offer our customers the broadest possible network of centralised, but where possible also decentralised workplaces in the future.
Thank you.