Co-working spaces round out the range of available places of work. These are office spaces that are used jointly by many people and companies. Co-working spaces consist of both open and partitioned-off areas. As a result, within a co-working space it's possible to do project work, hold large-scale meetings and also do concentrated individual work. Co-working spaces are also meant to provide users with significant value added through the expansion of personal networks and interaction with people from a variety of professions and sectors.
The origin and guiding principle of co-working
Co-working originated in the state of California in the USA. The first co-working spaces were created in Silicon Valley in the early 2000s. Brad Neuberg is regarded as the inventor of co-working. The San Francisco Coworking Space, consisting of five workstations, opened in the "Spiral Muse" house in 2005. A short time later, the first co-working spaces opened in Europe as well. The first German co-working space was founded in Berlin in 2009. Co-working was initially a phenomenon that could only be observed in large cities and conurbations, but today it's also well established in rural regions. Beside the traditional office and the home office, co-working spaces are "third places" that offer flexible alternative opportunities to work.
The guiding principle of co-working is that people with a wide range of backgrounds and work content gather together to share the infrastructure available to them in the co-working space. Synergy effects are generated through shared use and interaction, and these effects in turn can serve as network catalysts and lead to new projects. Almost all co-working spaces share the five basic values of cooperation, community, sustainability, openness and accessibility. These values clearly show that co-working spaces represent not only a modern work design but also a special work lifestyle that is characterized by the sharing of ideas and information and at the same time transforms the work environment into a learning environment.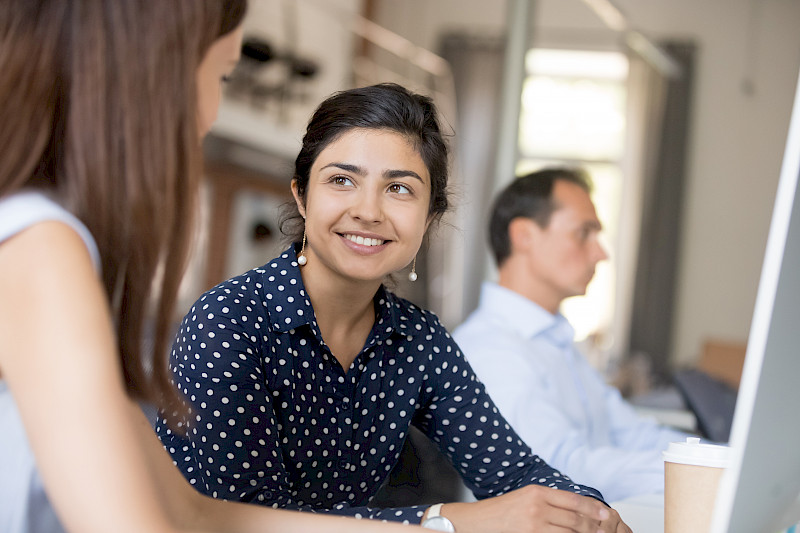 Please also read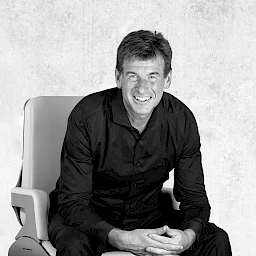 Powered by:

OFFICE ROXX
Interview with Helmut Link
A distinguishing characteristic of the room layout of co-working spaces is that it offers not only open common rooms but also well-equipped small office units with workstations for teams or for concentrated work. It's this combination of an undisturbed working atmosphere and community areas that makes co-working spaces so appealing. According to a forecast of the Global Coworking Unconference Conference (gcuc), 5,100,000 people will be working in co-working spaces in 2022. This fact suggests that co-working is more than just a trend and that it can develop into a fixed component of hybrid work models — in addition to the office and the home. In the process, the basic design of co-working is becoming more varied and adapting to diverse requirements.
Conventional co-working spaces: Workstations for individuals and smaller company units, with common areas as well as individual workstations for concentrated work, usually located in the city centres of larger municipalities.

Company spin-offs: Co-working spaces that are spun off from companies for the company's own employees, local colleagues and local startups. This model is used especially for project work and innovation processes.

Commuter refuges: Co-working spaces that are located along well-frequented commuter routes and at major transportation hubs.

Integrated residential and work projects: The guiding principle of living and working in a place that integrates co-working spaces into residential projects.

Workation retreats: They embody "the home office in the country" and combine work and vacation time, as their name implies. These retreats combine work with downtime in a natural environment.
The spaces on offer, as well as the demand, can vary widely depending on diverse use types. According to the Coworking Trend Survey conducted by the online magazine DESKMAG, the greatest demand in centrally located co-working spaces in major cities is for meeting rooms. In the survey, 60% of the co-working space operators reported a strong or very strong demand for meeting rooms. This was followed by a demand for team offices (53%) and individual offices (51%) in second and third place, respectively. In rural areas as well, meeting rooms occupied first place on the hit list of demands (58%). Here, individual offices (48%) were in second place, followed by event rooms in third place (33%). Co-working spaces on city outskirts reported the biggest demand for individual offices (52%). At 25%, "hot desks" — workstations that can be used as needed — were also among the top three offers in terms of demand. Meeting spaces — the type of space that was most in demand overall — occupied second place in co-working spaces on city outskirts, at 49%.
These figures are based on a survey of 425 co-working space operators that was conducted at the end of 2021.
Did you know?
International Coworking Day is celebrated every year on 9 August.