Nicola Bramkamp, dramaturge, theatre and festival maker, was invited by New Work SE and the IBA to talk at ORGATEC about what companies and employees can learn from theatre and art. Reason enough for us to do another in-depth interview with her.
Ms Bramkamp, at ORGATEC you talked about what companies and employees can learn from theatre and art. What principles and design processes do you think companies should use for themselves in the future?
In the theatre, creativity, administration and time pressure collide. And these are also the challenges of agile companies. What you can learn from theatre is that we have spaces where trying things out comes first, the so-called rehearsal spaces. In the rehearsal room, you start rehearsing a piece as a team. There is a concept at the beginning, there is also a certain direction, but what it looks like at the end is a team effort at eye level and also has a lot to do with trusting to work according to trial and error. Despite all efficiency and KPIs, companies should implement this kind of creative research, the laboratory.
"What employers can learn out of culture: to rely more on agile qualities of employees. Trying things out, creating a laboratory situation where you can get into play with each other across generations." Nicola Bramkamp
Please also read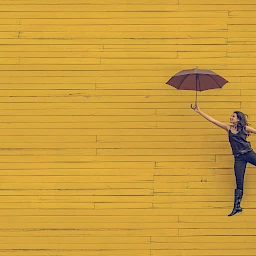 Hybrid Work
Work better: The office as a place of desire
How important is corporate or organisational culture for creative processes and which roles will become more important for leaders in the future?
Corporate culture is the humus on which everything thrives. It needs different roles in the company, just like in the theatre. Leading roles, executive roles, but also mediating roles. In theatre we say "the king is played by the others". That means that just because I have a crown and a sceptre, it doesn't mean that people will take this role from me. Therefore, you always need a community that accepts the role and the framing. For decades, the classic concept of leadership in the theatre was the brilliant director who, with fantasies of omnipotence, determined where things went. That is no longer up to date. Of course there are jobs where this "protagen", the protagonist gene, the strong leader is needed. But the new working world needs other skills. That's why many dramaturges in the theatre now have management positions, because communication skills, resilience, empathy and multi-perspectivity are important leadership skills.
"For sustainable transformation, we absolutely need culture. We have to understand that our world is going to change and that we have to face it in an open and future-oriented way." Nicola Bramkamp
What helps leaders to find their own role in these agile processes?
In acting, we know that things have to enter the body before you can really internalise them with all your senses. That's why it absolutely helps to role-play and change perspectives. Maybe you know the scene from the film "Dead Poets Society" where the teacher asks his students to climb up on the table and look into the classroom from above? Physically experiencing a change of perspective is especially helpful in leadership positions. That's why I believe that leadership training supported by cultural and creative industries is extremely important.
"I strongly believe, that events are important for people to meet each other on a different level." Nicola Bramkamp
In which spaces can agile working and shared self-image be initialised best?
In spaces that have not been thought through to the last detail. I believe that it is important that there are free spaces in the truest sense of the word, that is, areas, possibilities and niches in which subcultural initiatives can grow. This applies to theatre just as much as it does to companies. When everything is configured and trimmed for efficiency, there is no possibility to think out-of-the-box. Any form of free space is helpful.
What experiences in storytelling can you share with companies as learning for internal and external communication while working at the theatre?
As a dramaturge, I am one hundred percent convinced that everything needs a good story because humans are culturally socialised that way. That means that no matter whether I'm doing a campaign or promoting a certain culture, it always needs a good story that is understandable, that is tangible, that people can get behind. At the theatre in Bonn, we had the motto "We are the house". That means that all people working in this theatre shape this time-honoured theatre and are jointly responsible for its overall success through their actions.
Ms Bramkamp, thank you for the interview.