Clinics are also breaking new grounds with their amenities. Fachklinik Allgäu in Pfronten, which is specialised in psychosomatics and pneumology, has redesigned its waiting area to make it more attractive for patients. For this purpose, clinic managing director Andreas Nitsch put together a team of experts and developed an inviting furnishing concept that meets the hygiene and fire protection requirements necessary in daily clinical routine.
Well-being right from the very first moment
It was especially important to Andreas Nitsch when renovating the entrance area that patients arrive and immediately feel at home. For this reason, Fachklinik Allgäu chose the expertise of specialists for its new care centre. Together with the company Staehlin from Kempten, a specialised trade with an interdisciplinary team of interior architects, designers, interior decorators and carpenters, the Quality Office consultant Christian Pickert and the office furniture manufacturer SMV from Löhne, a new spatial concept was designed that focuses on natural design and meeting the stringent requirements of hygiene and fire protection.
Modern seating that can cope with daily clinical routine in every situation
After the renovation, Fachklinik Allgäu welcomes its patients with a friendly, open waiting area. Three-seaters, two-seaters and armchairs are used in the newly designed environment of natural colours, wooden room partitions and alpine flair. Important here: the furniture used should be accessible to all patients.

"Blogger has a firm, high seat, which is particularly important for older patients. We chose Vale as the cover for the customer, which is particularly robust, disinfectant-resistant and washable. In a clinic, seating often has to be cleaned and disinfected several times a day," says Quality Office consultant Pickert.
Please also read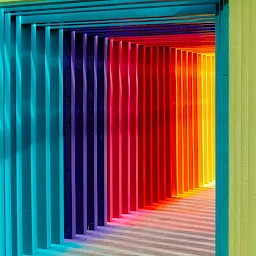 Trend colours
Latest office trend colours
High quality of stay for employees
A feel-good atmosphere was also important to the clinic's managing director Andreas Nitsch for his employees. As part of the renovation, a cosy lounge and break room was created that integrates functional, modern furniture into the alpine setting of the specialist clinic.

"The furniture fits very well into our alpine chic style ambience and turns the care centre into a welcoming space," says Managing Director Andreas Nitsch contentedly.