Sustainable action is a must. And of course that also applies to the office furniture industry. But what makes furniture and its manufacturers sustainable? To roughly indicate the various starting points, we have selected the following few examples.
Companies have a responsibility to conserve scarce natural resources and to support their social environment. They have to find ways to use resources efficiently in order to keep any negative effects of this use within reasonable bounds.
www.levelcertified.eu
Sustainable products
Sustainability begins with product design. What materials are used, and where do they come from? How long-lasting and versatile are the products, and can they be adapted to new requirements or repaired when necessary? All of these are fundamental questions that the producers and designers must already have in mind when they are designing their products.
A look at the materials reveals the complexity of this task. For one thing, it's desirable to have a high proportion of recycled materials or materials derived from renewable raw materials. And there are many examples of that in the office furniture industry. For example, sawdust can be reused in chipboard panels. Fabric remnants become sound absorbers, and PET bottles can be transformed into upholstery materials and mesh fabrics. In the category of renewable raw materials, the focus is on wood from sustainable forestry. Textiles made of bamboo or other grasses are still relatively new.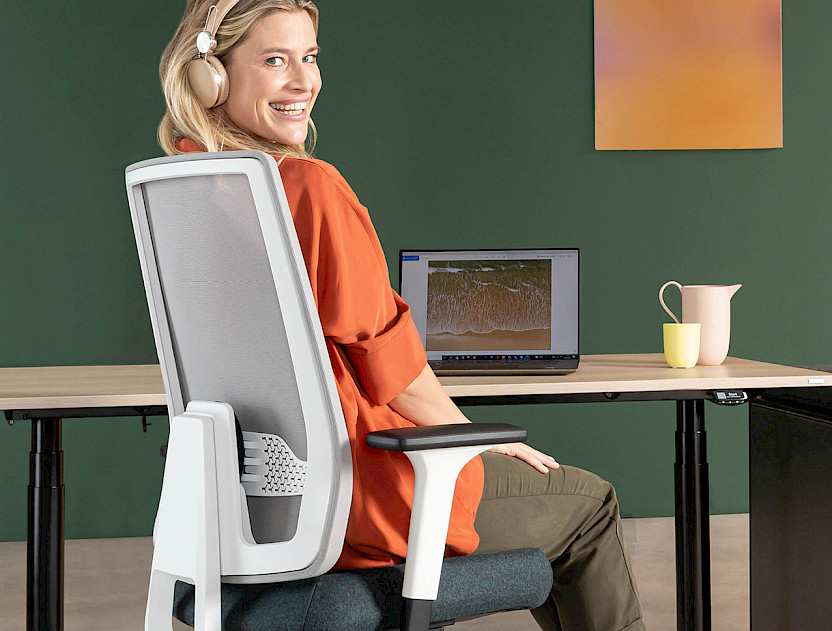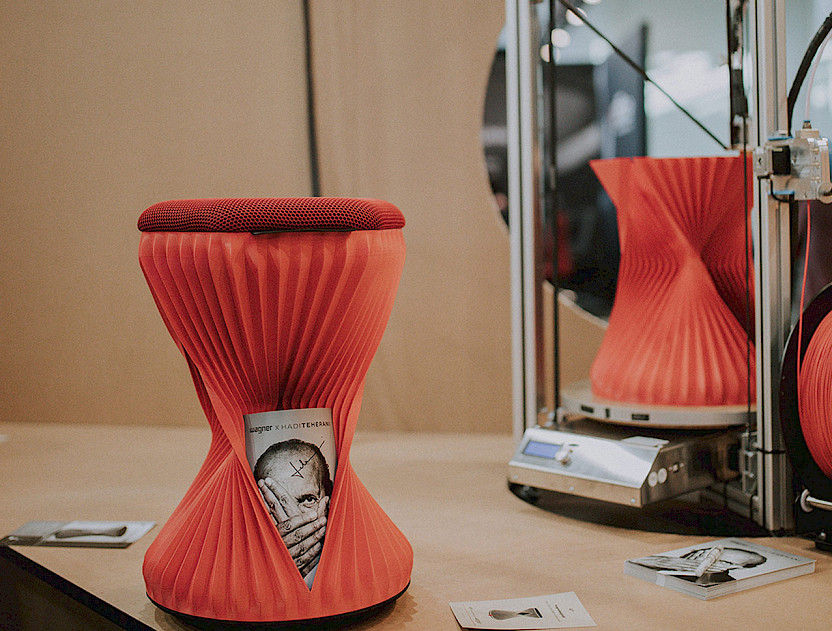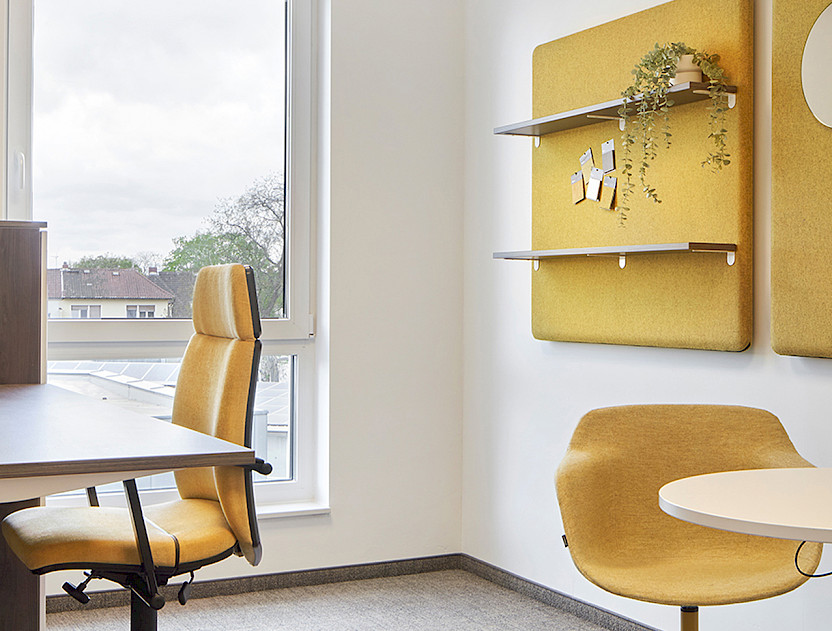 However, not only a product's composition but also the sources and supply chains of the materials that go into it are crucial elements of a sustainable end product. That's why office furniture producers are once again relying more on suppliers located in their immediate environment. To make the Indeed swivel chair, the Dauphin HumanDesign® Group uses plastics and upholstery materials produced within a maximum radius of 60 kilometres around Dauphin's own production facility. In addition, thanks to its lightweight construction, this product represents material saving and a low transport weight. Delivering the product in a disassembled state makes it possible to optimally utilize the transport space. The product has been awarded the Blue Angel, which is the oldest sustainability certificate in Germany, and the Level mark, which is the most comprehensive sustainability certificate in Europe.
An example of close cooperation with upstream suppliers can be seen at ASSMANN Büromöbel GmbH & Co. KG. The ASSMANN code of conduct extends the company's own efforts to include its supply chain. In addition, suppliers are required to answer questions about their quality and environmental management, occupational protection and sustainability. The vast majority of the suppliers have provided this self-disclosure information and thus helping to reach the sustainability goals of ASSMANN and of their own companies.

Sustainable production
Here too, materials and their effects on human beings and the environment are playing a role. The focus is not only on clippings and waste materials but also on worker protection, for example in connection with wood dust. Emissions and the use of hazardous materials, as well as energy consumption, are further aspects of sustainability in production processes. Many companies therefore rely on their own energy production: they thermically recycle their waste materials and install photovoltaic panels on the roofs of their production halls.
ASSMANN uses photovoltaics to produce about 31,000 kWh of electricity per year, thus avoiding the generation of about 21.5 tons of carbon dioxide. In addition, a photovoltaic system that generates ten times as much power as the previous system will go into operation in the new warehouse in 2023. Retrofitting the lighting system reduced energy consumption by almost 82,000 kWh, and a new compressed air system saved an additional 92,000 kWh of electricity. Successful changes like these are due to the company's continuous improvement efforts. Especially within the framework of the energy management certification according to ISO 50001, which has been in effect since 2022, the company's energy consumption has been linked with operational energy targets in order to systematically reduce consumption. All the related processes are continuously monitored.
The Kinnarps company is demonstrating that external support can also be helpful. With the help of an external audit, it was able to achieve considerable reductions of its CO2 emissions.
Sustainability in sales, services and logistics
Office furniture producers in Germany have also invested in the reduction of their CO2 emissions in the area of logistics. One example of this is the delivery of products in a disassembled state or protected only with blankets and other reusable materials.
Kinnarps uses a sophisticated load planning system that has increased transport capacity by as much as 50%. At the same time, the company's avoidance of disposable materials has reduced tare weight by about 540 kg per truckload. Weight reduction is also a priority at the Flokk subsidiary Profim. The company uses recycled expanded polypropylene instead of plywood panels inside the Revo sofa. This not only returns recycled plastics to the product cycle but also makes the sofa elements up to 40% lighter. The producers of office furniture also achieve enormous effects in the area of logistics by optimizing the delivery routes of their own logistics fleets.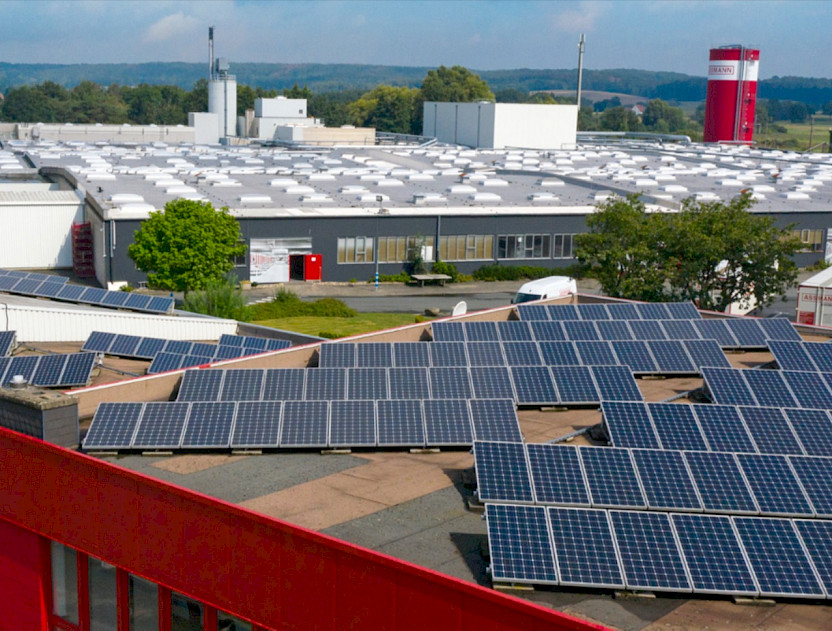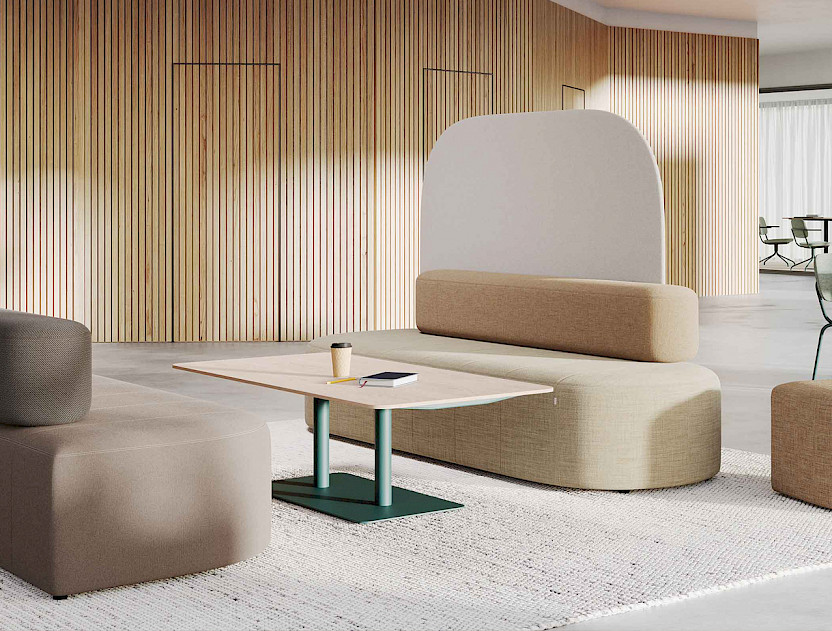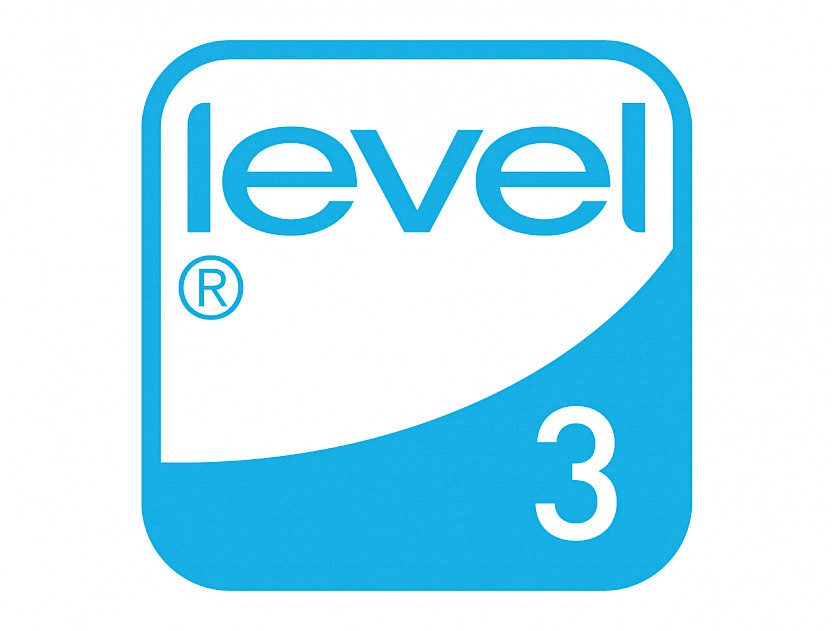 These examples show that improvements in the area of sustainability require interventions in every process step. And of course that also involves dealing with used furniture. An interesting secondary market for high-quality office furniture has developed in recent years. The prerequisites are the products' high quality, longevity and adaptability. Another prerequisite is good product service so that parts subject to wear, such as upholstery, can be replaced if necessary. At Kinnarps, this is part of its "Circles of Change" concept.